Deadline: 07-Sep-24
The Department of Health and Human Services and National Institutes of Health is seeking proposals for Effectiveness of Implementing Sustainable Evidence-Based Mental Health Practices in Low-Resource Settings to Achieve Mental Health Equity for Traditionally Underserved Populations.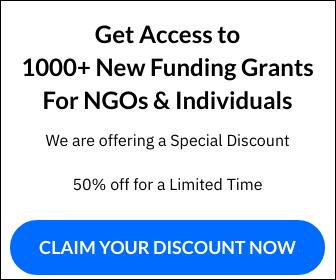 This initiative is focused on developing and testing the effectiveness of strategies to deliver evidence-based mental health services, treatment interventions, and/or preventive interventions (EBPs) in low-resource mental health specialty and non-specialty settings within the
United States
, where EBPs are not currently delivered or delivered with fidelity, such that there are disparities in mental health and related functional outcomes (e.g.,
employment
, educational attainment, stable housing retention and integration in the community, treatment of comorbid substance use disorders) for the population(s) served. Of interest are settings where a significant number of
children
,
youth
, adults, or older adults with or at risk for mental illnesses can be found and evidence-based mental health treatments or services are not currently delivered. Studies should identify and use innovative approaches to remediate barriers to provision, receipt, or benefit from EBPs and generate new information about factors integral to achieving greater equity in mental health and related functional outcomes for underserved populations. Research generating new information about factors causing/reducing disparities is strongly encouraged.
Goal: The goal of this initiative is to develop scalable implementation strategies that achieve delivery of EBPs with high fidelity in these settings and significantly improve clinical and functional outcomes toward greater equity with outcomes documented in non-disparity populations.
For the purposes of this FOA, NIMH uses the following definitions:
Low-resourced settings are settings in which limited capital and human resources create barriers to meeting the mental health care needs of the population to be served
Evidence-based practices are treatments or services that integrate the best clinical research evidence with clinical expertise and patient values for care delivery
Underserved populations include members of minority groups or other individuals experiencing disparities in mental health outcomes, including Latinx populations, African American populations, American Indian and Alaska Native populations, refugees, individuals with Limited English Proficiency (LEP), individuals with disabilities, persons from sexual and gender minority groups. Also included are: people living in a geographic area with a shortage of health care services (e.g., rural or frontier areas); groups that face economic barriers to health care; individuals who are homeless or unstably housed; incarcerated, detained, under community supervision, or recently released from incarceration, and people with serious mental illness (SMI).
Areas of Interest
Areas of interest include, but are not limited to:
Testing the effectiveness of strategies to achieve EBP delivery and sustainment through training and support of existing personnel in the targeted setting(s) (e.g., comparing alternative content, modalities or "doses" of provider training or supervision strategies)
Testing the effectiveness of strategies to achieve EBP delivery and sustainment through integrated E-health, M-health, internet or other types of technology
Testing the effectiveness of strategies to achieve EBP delivery and sustainment through cross-system collaboration that brings EBP-trained interventionists or related expertise from affiliated settings into the targeted setting(s) (e.g., via innovative telehealth or collaboratives care approaches, mental health system "in-reach" to non-mental heath settings)
Testing the effectiveness of strategies to impact organizational structure, climate, culture and processes to achieve EBP implementation and sustainment (e.g., intervening with frontline practitioners vs top-down approaches)
Stratetges to enable sustained delivery by reducing burn-out and turnover of trained staff to maintain organizational capacity and fidelity of delivery
Studies of policies and/or service system characteristics that influence the succeess of on-going implementation and delivery to improve outcomes
Studies of the contribution of community participation and other types of partnerships in the successful engagement of clients in receipt of EBPs
Strategies designed to overcome resource challenges associated with delivery/receipt/sustainment of EBPs in low-resourced settings
Studies of implementation cost and/or comparative costs as organizational-level factors impacting approaches to or effectiveness of delivery of EBPs
Studies to test the effectiveness of implementing components of the learning health care system model, including but not linited to: provider feedback, continuous quality improvement, service coordination, etc., to achieve sustained EBP delivery and client engagement
Studies to test the effectiveness of evidence-based data harmonization across service-providing agencies (e.g., mental health, social services, foster care, elder care, aspects of the law enforcement and corrections systems) to foster retention in care and care coordination in support of EBP delivery
Studies of the effectiveness of strategies targeting the provider- or clinic-level factors that support sustained delivery of EBPs.
Funds Available and Anticipated Number of Awards: NIMH intends to commit $2,000,000 in FY 2022  to fund 3-4 awards.
Award Project Period: The scope of the proposed project period should determine the project period. The maximum project period is 5 years.
Eligibility Criteria
Higher Education Institutions

Public/State Controlled Institutions of Higher Education
Private Institutions of Higher Education
The following types of Higher Education Institutions are always encouraged to apply for NIH support as Public or Private Institutions of Higher Education:

Hispanic-serving Institutions
Historically Black Colleges and Universities (HBCUs)
Tribally Controlled Colleges and Universities (TCCUs)
Alaska Native and Native Hawaiian Serving Institutions
Asian American Native American Pacific Islander Serving Institutions (AANAPISIs)

Nonprofits Other Than Institutions of Higher Education

Nonprofits with 501(c)(3) IRS Status (Other than Institutions of Higher Education)
Nonprofits without 501(c)(3) IRS Status (Other than Institutions of Higher Education)

For-Profit Organizations

Small Businesses
For-Profit Organizations (Other than Small Businesses)

Local Governments

State Governments
County Governments
City or Township Governments
Special District Governments
Indian/Native American Tribal Governments (Federally Recognized)
Indian/Native American Tribal Governments (Other than Federally Recognized)

Federal Governments

Eligible Agencies of the Federal Government
U.S. Territory or Possession

Other

Independent School Districts
Public Housing Authorities/Indian Housing Authorities
Native American Tribal Organizations (other than Federally recognized tribal governments)
Faith-based or Community-based Organizations
Regional Organizations
For more information, visit https://www.grants.gov/web/grants/view-opportunity.html?oppId=335082