Deadline: 20-Nov-21
The National Institutes of Health (NIH) is pleased to announce Interventions for Stigma Reduction to Improve HIV/AIDS Prevention, Treatment and Care in Low- and Middle- Income Countries to support research to develop and pilot test interventions to reduce the impact of HIV-associated stigma on the prevention and treatment of HIV and/or AIDS, and on the quality of life of People Living with HIV and/or AIDS (PLWH).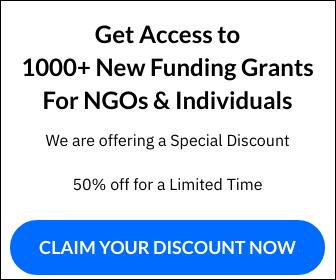 The funding opportunity announcement (FOA) will also support interventions to address the multiple intersecting stigmas due to co-occurring diseases and/or conditions faced by PLWH. Specifically, this initiative will support work to be done in Low and Middle-Income Countries (LMICs) to stimulate new and impactful research on:
novel stigma-reduction and/or resilience building interventional strategies that link to increase in care-seeking behavior and/or promote decrease in transmission,
reducing the impact of stigma on adolescent and/or youth health,
strategies to address the syndemics of intersecting stigmas due to one or more co-morbidities/co-infections/socio-structural environment affecting PLWH,
reducing the effects of stigma on, and/or by, family members or caregivers of PLWH and
development of innovative and improved stigma measurement in the context of intervention development or implementation of the proposed intervention.
Objectives
The objective of this FOA is to lay the groundwork for, or pilot, stigma-reduction interventions to improve HIV health seeking behavior across the HIV prevention and care continuum and improve biological and mental health outcomes for PLWH or their caregivers. In the context of an intervention, the areas of focus may include but are not limited to: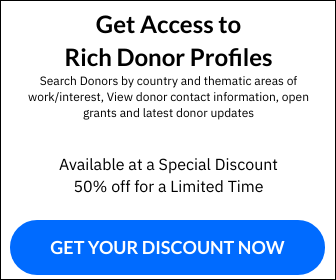 Adapting, developing, validating or implementing stigma-reduction interventions in PLWH.
Target populations may include adolescents and/or youth, caregivers, and other key populations such as sex workers, people who inject drugs, transgender people, prisoners, and men who have sex with men, among others.
Adapting, developing, or validating measurement instruments to assess the success of the intervention in reducing stigma and in improving health outcomes.
Formative research on novel stigma-reduction interventions to understand the obstacles to seeking care.
Formative research to assess the complexities in layered or intersecting stigma that might lead to strategies to address the synergistic burden.
Studies to assess stigma-reduction interventions in specific social groups (for example, unmarried pregnant women); or across multiple groups (for example PLWH and their health care workers) linking to a health outcome such as decrease in transmission.
Studies to assess the association of structural level stigma-reduction interventions with better health outcomes; for example, modifiable structural factors such as health policy and its impact on health outcomes.
Tools for addressing stigma awareness in HIV+ adolescents, youth, young children and orphans and increase their participation in care-seeking and prevention services.
Purposes
For the purposes of this FOA:
HIV-related health outcomes include any measurable or identifiable positive change in the health status of the affected person, group or community that result from an intervention, including but not limited to: employing preventative methods for protection from infection, undergoing HIV testing, adhering to medications, and retention in and maintaining linkage to HIV care. Care-seeking behaviors can also be assessed by biological outcomes such as decrease in viral load, improved mental health, among others.
Interventions may employ biomedical, behavioral or structural approaches that are designed to produce a decrease in stigma. Processes that address individual (for example self-stigma), interpersonal, intersectional, or structural (for example cultural norms, institutional practices, and other) stigma for which an intervention can be developed would be considered an appropriate focus for the proposed research
Funding Information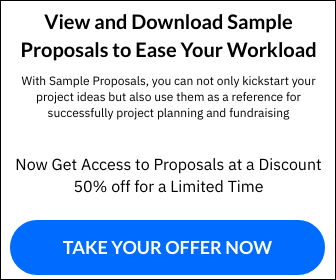 The combined budget for direct costs for the three-year project period may not exceed $400,000.
No more than $200,000 in direct costs may be requested in any single year. The budget request must reflect the actual needs of the proposed project.
Eligibility Criteria
Eligible Organizations
Higher Education Institutions

Public/State Controlled Institutions of Higher Education
Private Institutions of Higher Education
The following types of Higher Education Institutions are always encouraged to apply for NIH support as Public or Private Institutions of Higher Education:

Hispanic-serving Institutions
Historically Black Colleges and Universities (HBCUs)
Tribally Controlled Colleges and Universities (TCCUs)
Alaska Native and Native Hawaiian Serving Institutions
Asian American Native American Pacific Islander Serving Institutions (AANAPISIs)
Nonprofits Other Than Institutions of Higher Education

Nonprofits with 501(c)(3) IRS Status (Other than Institutions of Higher Education)
Nonprofits without 501(c)(3) IRS Status (Other than Institutions of Higher Education)
Other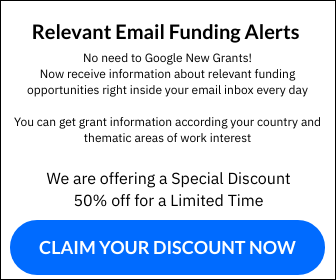 Non-domestic (non-U.S.) Entities (Foreign Institutions)

Non-domestic entities are restricted to higher education and/or research institutions and other non-profit organizations in LMICs, which are defined by The World Bank as low-, lower-middle-, or upper-middle-income economies – http://data.worldbank.org/about/country-classifications/country-and-lending-groups . Hong Kong-based institutions are not eligible as applicant or primary LMIC -partner institutions. If Hong Kong is included, a second institution in mainland China must be involved as the primary collaborating LMIC institution.
Non-U.S. High Income Country Institutions are not eligible as the primary partner for a LMIC Institution, but may be included as consultants, especially if they present special opportunities for the proposed research. LMIC-U.S. or LMIC-LMIC partnerships between institutions are eligible.

Foreign Institutions

Non-domestic (non-U.S.) Entities (Foreign Institutions) are eligible to apply.
Non-domestic (non-U.S.) components of U.S. Organizations are eligible to apply.
Foreign components, as defined in the NIH Grants Policy Statement, are allowed.
For more information, visit https://www.grants.gov/web/grants/view-opportunity.html?oppId=335923