Deadline: 6-Jul-22
The United Nations Development Programme (UNDP) would like to solicit quotations from qualified bidders (NGO/CSOs) for the Call for Proposals to select Sub-Recipients (SRs) for Technical/programmatic capacity strengthening (PLHIV Support) and Resilient and Sustainable Systems for Health (RSSH) – Community Systems Strengthening Programme in Western Pacific Region, financed through a grant from The Global Fund (GF).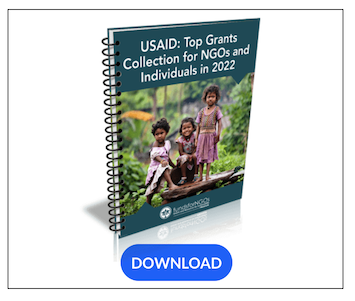 This Call for Proposals (CFP) is specifically related to the HIV Treatment, care and support and RSSH-Community Systems Strengthening modules of the GF HIV/TB Grant for the implementation period 2022-2023.
The Project is proposed to be implemented from 1 July 2022 to 31 December 2023.
Objectives
The overall objective of the Global Fund financed HIV and TB grant is to support the national and regional efforts across 11 Pacific islands countries (PICs)2 to scale up and improve the response to the human immunodeficiency virus (HIV) and tuberculosis (TB) through prevention, treatment, care and support services, with special attention to key and vulnerable population groups.
Strengthening comprehensiveness and quality of HIV prevention, treatment, and care service delivery models with a view to programmatic sustainability.
Strengthen resilience of community and health systems
To provide early rapid and quality diagnosis of TB and MDR-TB, with specific focus on screening and diagnosis in 11 Pacific Island Countries (PICs)
To sustain high quality treatment for all forms of TB including drug‐resistant TB
Goals
The HIV component focuses on two major goals:
Support the implementation of community-based integrated HIV and SRH services for key and vulnerable populations; and
Strengthen the mid- and long-term sustainability of the regional and national responses to HIV, STIs from a broader perspective of SRH and strengthening human rights of key populations and PLHIV and tackling the major gender issues underlying these SRH-related problems.
To halt the spread of HIV among the population of the Western Pacific and maintain HIV incidence rates below 0.1 percent annually.
To reduce AIDS-related mortality by strengthening HIV case finding and case management.
To reduce the incidence and mortality from all forms of TB in the 11 Pacific island countries, thereby contributing to the post-2015 global TB strategy.
To promote universal and equitable access to quality diagnosis and appropriate treatment of TB, MDR-TB, TB/DM and TB/HIV patients across 11 Pacific island countries.
Funding Information
LOT 1:  Strengthening Institutional/Organizational Capacity (CSO Support): USD 160,000;
LOT 2:  Technical/programmatic capacity strengthening (PLHIV Support): USD 52,500.
Geographical Focus
The program is implemented in 11 Pacific countries, namely, Cook Islands, Federated States of Micronesia, Kiribati, Nauru, Niue, Palau, Republic of Marshall Islands, Samoa, Tonga, Tuvalu, and Vanuatu.
Eligibility Criteria
Interested national registered NGOs/CSOs must meet the following criteria to be eligible for the selection:
Officially Registered Non-governmental organization (NGO)/ civil society organization (CSO) in any of the Oceania country and with network presence or alliance to CSOs/NGOs in these 11 Pacific Islands Countries. The organisation should be inexistence for a minimum of 2 years.
Experience in the management of Resilient and Sustainable Systems for Health (RSSH): Community Systems Strengthening (CSS Module) that includes interventions on community- based monitoring; or community empowerment; or community led advocacy and/or research; institutional capacity building, planning, leadership and social mobilization;
Experience in project implementation or execution of contracts for provision of professional services in the area of grant programmes management with a minimum annual grant/project funds value of USD 60,000.00.
Legal status of the organization should enable it to receive UNDP grant pool without the Responsible Party's incurring in tax liabilities.
NGOs/CSOs must have a team of at least four members satisfying the requirements.
For more information, visit https://procurement-notices.undp.org/view_notice.cfm?notice_id=92818