Deadline: 1-Oct-21
The Greater Grand Island Community Foundation (GGICF) is inviting any nonprofit organization to apply for Greater Impact Grants.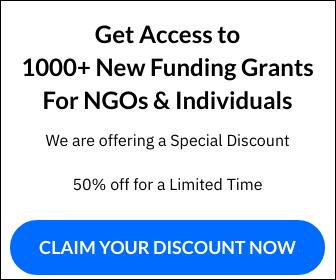 The Greater Grand Island Community Foundation is a growing legacy, not of a single person, but of the entire community. It is, in a very real sense, the community's foundation. Under one organizational roof, it unites donors, large and small who want to make the community a better place for all.
The Foundation will Fund:
Arts and Culture: These grants should strive to stimulate thought, communication, and creativity through programs in the arts and humanities that enhance or develop the common aesthetic spirit through education, creation, or performance.
Basic Needs: Nationally, the basic needs approach focuses on addressing poverty and is one of the primary methods used to determine absolute poverty. It attempts to define the resources for physical well-being. Immediate "basic needs" include food, water, shelter, clothing, sanitation, health, physical and mental well-being.
Children and Youth: These grants should help children grow -physically, socially, and intellectually into healthy, mature, and productive adults through programs that ensure all children are supported, nurtured, and protected in their homes and community. Programs should focus on childhood development and reduction of at risk behavior through activities, education, and prevention programs.
Community Enrichment: These grants promote economic development, improve community services, and encourage residents to become actively involved in community enrichment projects by providing the training, tools, and resources needed.
Community Heath: These grants should encourage healthy lifestyle choices that promote healthy behaviors and provide access to the resources needed to build healthy individuals, neighborhoods, and communities.
Eduction: These grants should focus on supplementing the educational system to ensure children have access to the tools they need to build a foundation for life-long learning. The programs and/or projects should help people learn to cope with life's challenges, gain skills to better care for their families, and ensure access to academic and technological opportunities, thus allowing individuals to develop their personal, social, and professional skills.
Animal Welfare and Wildlife Conservation: These grants promote economic support and development for animals and their homes. Not only can it assist organizations with the support of sheltered or strayed animals, but also for the protection, development, and conservation of wildlife and their natural habitat.
Veterans Services: These grants provide funding for veteran-related projects and are designed to support organizations that offer services to and assist local veterans and their families.
Eligibility Criteria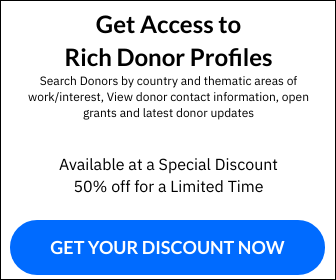 The Greater Grand Island Community Foundation awards grants to both private and public organizations. To be eligible for a grant, organizations must be classified as either a 501(c)(3) by the Internal Revenue Service or as a governmental agency (for capital expenditures and/or capital improvements).
Organizations may only apply once per 12 month period, and, if prior funding has been received, a final grant evaluation must be completed and accepted before applying for any additional funding. The Greater Grand Island Community Foundation serves the greater Grand Island area. Except when extraordinary circumstances apply, only programs and projects in Hall County will be considered for support. Requests must also fall into the initiatives aligned per grant.
Criteria
Preference will be given to programs/projects that meet one or more of the following criteria:
Reach a broad segment of the community
Assist those whose needs are not being adequately met by existing services
Promote cooperation among organizations and are developed in consultation with other groups
Improve the organization's effectiveness
Encourage sustainability of the grantee through matching gifts and funding from other sources
Promote accessibility of programs to include underserved and underrepresented populations
Show financial and/or in-kind support from multiple sources. Requests to entirely fund projects or programs are rarely funded by the Grand Island Community Foundation.
For more information, visit https://www.gicf.org/nonprofits/grants/requirements-and-application/central-nebraska-relief-fund