Deadline: 01-Aug-20
The Heinz Endowments has announced a call for proposals for the Small Arts Initiative to advance the development of small, professional arts organizations and the artists with whom they work.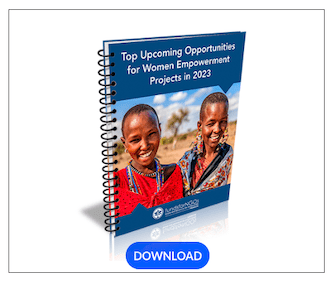 The goal of the Small Arts Initiative is to further the development of small, professional arts organizations and the artists with whom they work. "Professional" is broadly defined and denotes quality of artistic product, organizational leadership and audition/selection processes, as well as rehearsal and presentation standards. The Endowments anticipates funding a variety of performances, exhibitions and screenings. Once per calendar year, you may apply for your regular series or programming, or a new project.
All proposed projects must meet the following objective:
Advance a particular organization or collective of artists/organizations' ability to carry out welldefined artistic opportunities or challenges, thus encouraging the development of local organizations, technical staff and professional artists.
Examples of previously funded projects include:
The annual production of a local company.
Guest artists or technical personnel engaged to work with company members in the context of preparing for a public presentation or new work.
Commissioning and/or presenting an ensemble or artist who will enrich the cultural landscape.
Artistic expenses that are important to a pivotal project.
Funding Information
A total of $500,000 of funding is available. Grants amounts will range from $1,000 to $20,000.
Eligibility Criteria
Project Support for Arts Organizations
Eligible arts organizations should demonstrate an existing organizational structure and artistic product that is proven or shows signs of promise. Minimally in place must be:

An active, functioning board of directors.
Internal Revenue Service 501(c)(3) public charity status, in place or applied for.
An identified leader for the organization, paid or volunteer.
The organization does not need to have a regularly scheduled season in place, but should be able to demonstrate increasing artistic strength through examples of past performances or exhibitions, capacity to carry out the proposed project and articulation of a clear artistic vision.
Project Support for Fiscally Sponsored Collaborations
This category of support is available because Endowments staff believes in the strength and opportunity afforded by collaborations and sharing of resources. Participating artists/organizations must meet at least one of the following criteria:
A partnership of, at minimum, two artists working together for a performance, exhibition or screening around a theme.
An artist or arts administrator collaborating with a group of advisors to present the work of multiple artists around a theme.
An established, but unincorporated, arts organization consisting of multiple artists.
The fiscal sponsor for the collaboration must meet both of the following criteria:
Must be a well-matched 501(c)(3) organization with a clear, mission-driven relationship to, or interest in, the project or members of the collaboration.
Must be persuasive in its preparedness to provide administrative and technical support, offer artistic support when appropriate, oversee the receipt and expenditure of grant funds, and, in general, provide proof that it is exercising control of the project.
Nonprofit organizations with budgets greater than $300,000 are eligible sponsors; however, each individual artist/organization's annual budget must be no more than $300,000. If the fiscal sponsor for the collaboration is not an arts organization or does not have demonstrated expertise in the artistic discipline(s) specific to the proposed project, there must be an active advisory committee in place with skill in arts administration and knowledge of the proposed
art
form.
For more information, visit https://www.heinz.org/strategic-areas/creativity/small-arts-initiative