Deadline: 1-Feb-21
The Community Foundation of North Central Washington is seeking applications for its Helping Hands Grants 2.0 that is intended to support people in the region who have been most affected by the COVID-19 pandemic.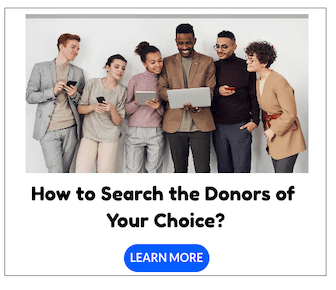 Funds are available to 501(c)3 nonprofits and public agencies in Chelan, Douglas, and Okanogan counties providing critical safety-net needs for community members (including food security, housing support, physical and mental health, safety, and pre-K childcare) due to the socio-economic and health impacts of the pandemic in the region.
Special consideration will be given to organizations with a history of serving the needs of populations that have been hardest hit by the pandemic and who have been historically marginalized, under-served, or under-resourced (including indigenous and people of color, low-income, geographically isolated, LGBTQ individuals, people with disabilities, refugees and immigrants, non-English speakers, people experiencing homelessness, the elderly, and other vulnerable populations).
Criteria
Helping Hands grants are intended to help with the following pandemic-related impacts:

A demonstrated increase in demand for safety-net services;
Adapting or improving critical program delivery;
Expanding organizational capacity to meet community needs;
Sustaining operations due to shifting financial realities.

Helping Hands grants are not intended to:
Limitations & Restrictions
Geographic Area: CFNCW considers grant applications only from nonprofit organizations in Chelan, Douglas and Okanogan counties. Proposals from nonprofit organizations outside of the three-county area may apply ONLY if the proposed project benefits Chelan, Douglas or Okanogan counties exclusively. Projects that have already identified key partners, venues or other means to deliver services in NCW before applying for the grant are preferable.
IRS Charitable Status: A nonprofit organization must have a current tax exempt status under Section 501(c)(3) of the IRS Code. Community projects that do not have tax exempt status may apply with a qualified Fiscal Sponsor.
Fiscal Sponsorship: Any Fiscal Sponsor for a project or program must meet the eligibility requirements established by the IRS. Contact the Foundation for more information before proceeding with an application. Organizations who act as a fiscal sponsor for other projects not directly associated with the organizations programs may submit multiple proposals per cycle one for their sponsored program and one for their internal programs.
Public Schools: Individual public schools may apply for support of programs that enhance learning. Public schools with more than 50% Free and reduced lunch students will be given priority. Funding cannot be used to subsidize shortfalls from tax supported levies or core operational funding.  Applications are restricted to 1 per school per grant cycle.  The principal's signature is required on all applications.
Private Schools: K-12 Private schools, defined as tuition based educational institutions, may apply for funding if more than 50% of student body is low income or receives tuition assistance. Tuition assistance is not eligible.
Colleges and Universities: Large organizations with many branches or departments must submit requests from the president's office.  Tuition assistance is not eligible.
City or County Governments: Projects that are essential services provided by government such as infrastructure, administration, or services such as fire & police, are not eligible for funding.  However, non-essential, quality of life, community enhancement projects not typically funded through tax dollars may be eligible. Please contact the Foundation before proceeding with an application.
Faith-Based Organizations: Grants will not be made for religious purposes but may be made to faith-based organizations for the non-religious programs offered to the broader community. Characteristics of eligible programs include: a program that is located in a house of worship but not associated with the house of worship; program is available to people of all faiths and/or non-believers; program abstains from religious worship, instruction or recruitment as part of the grant funded program.  Please contact the Foundation staff if you have questions, clarifications or would like to have examples.
Multi-Year Requests: In order to provide the greatest immediate impact and to respond to current needs, multi-year requests are not accepted.
Multiple Submissions: Organizations are limited to one grant proposal for consideration during a single grant cycle. Proposals for a single project may not be submitted to multiple CFNCW grant programs.  City or county governments can submit multiple applications as long as they are from different departments. Wait periods for such grants will apply to the particular department rather than the whole of the city or county government.
Eligibility Criteria
Grants are for 501(c)3 nonprofit organizations serving and located in Chelan, Douglas, and Okanogan counties only. All other organizations are required to have a 501c3 fiscal sponsor prior to submitting a grant request.
Organizations must provide critical safety-net needs for community members (including food security, housing support, physical and mental health, safety, and pre-K childcare) due to the socio-economic and health impacts of the pandemic in the region.
Grant requests should be directly connected to the current public health crisis and providing direct services to individuals in the communities.
Organizations are only eligible for one COVID-19 Helping Hands Grant 2.0 award.
Grantees who receive a COVID-19 Helping Hands Grant 2.0 will not be eligible for Nonprofit Reemergence Grants.
Grant funds must be expended within one year of the award date.
Final grant reports will be required to be submitted 45 days after the close of the grant period indicated on the Grant Agreement.
No grants will be made specifically for religious purposes but can be made to religious organizations for general community programs.
The Board of Trustees is responsible for final grant decisions and authorizes distribution of grants pursuant to these and other guidelines established by the Community Foundation.
Ineligible for Grants

Individuals;
Lobbying activities;
Debt retirement or budget deficits;
Tuition, scholarships or core operating expenses for public schools, charter schools, private schools, or universities and colleges;
Annual campaigns, fundraising campaigns, or events;
Religious organizations for religious purposes;
Political activities;
Purchases or activities that occur prior to grant decisions.
For more information, visit https://cfncw.org/helpinghands/