Deadline: 8-Dec-22
The Center for Strategic Research and Development of Georgia (CSRDG) is inviting initiative groups and start-up social enterprises to participate in the idea&grant competition.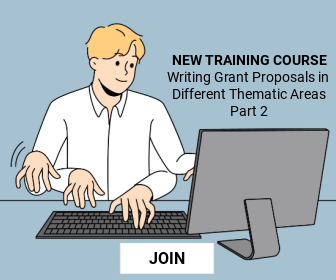 The aim of the competition is to support initiative groups and start-up social enterprises to get additional funding for implementing their ideas through innovative and sustainable ways.
The purpose of the program is to promote the development of social entrepreneurship in Georgia. To achieve this goal, the center conducts trainings and consultations for interested persons and organizations. In order to support start-up and active social enterprises, it announces grant contests, and provides intensive consultations to the winning organizations on organizational, financial, marketing and legislative issues in the process of their activity.
The goal of the start-up social entrepreneurship grant competition announced within the scope of the project "Development of social entrepreneurship for a sustainable and inclusive society" is to promote the establishment of sustainable social enterprises.
Goals
The goals of the project are:

Creation of an improved legal environment for social entrepreneurship and social investment, by engaging national and local government representatives in political dialogue;
Promotion of businesses with social goals and the concept of social entrepreneurship and gaining support in various sectors and society;
Stable development of social entrepreneurship, supported by tailored financing, effective technical assistance and networking activities.
Funding Information
The requested grant funding for the implementation of a start-up social enterprise should not exceed 14,000 euros.
Financial participation of at least 10% of the requested grant funding is mandatory for participating in the grant competition.
Eligible Activities
Spending of the grant money is allowed for the following purposes and activities:

Purchase of capital assets (production equipment, office equipment equipment, etc;
Purchase of materials/raw materials;
Marketing events and production of promotional materials;
Payment of salary and honorarium to those invited specialists (accountant services, trainers, compensation of beneficiaries, etc.), whose expert support is necessary for the proper functioning of the enterprise, no more than 25% of the requested of grant online amount. activity
Purchase mechanisms to online of technical (telephones, conference equipment computers, services, necessary etc.);
Support of social enterprise online resources and digital networks;
Possible roles of social enterprise and participation right:
Within the framework of the grant competition, start-up social enterprises that perform the following roles can receive support:

Promotion of employment;
Provision of social services;
Development of vulnerable regions/populated points;
Other roles such as: recycling, environmental protection, sports, art, culture, education, protection of historical heritage, science, innovation, etc.
The following have the right to participate in the grant competition:
Public organizations operating throughout Georgia;
A start-up with the status of a non-profit (non-entrepreneurial) legal entity social enterprise;
Initiative groups created for social purposes throughout Georgia;
In order to participate in the competition, the initiator and implementer of the social enterprise idea must be a team consisting of at least 2 members of a public organization or initiative group, whose age is over 18 years.
For more information, visit https://www.segeorgia.org/en/news/gamotskhadda-ideebis-sagranto-konkursi-damtsyebi-sotsialuri-satsarmoebistvis?