Deadline: 25-Nov-21
The la Caixa Foundation has launched the applications for CaixaResearch Health Call to identify and support the most promising initiatives of scientific excellence with great potential value and high social impact, whether in basic, clinical, or translational research.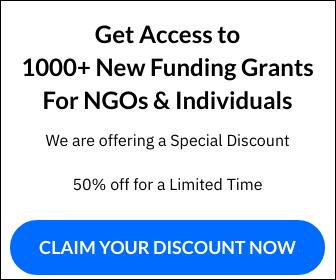 Thematic Areas
Proposals must be submitted in the following thematic areas:
Neuroscience
Oncology
Cardiovascular and associated metabolic disease
Infectious diseases
Enabling technologies focused on the four previous thematic areas
Funding Information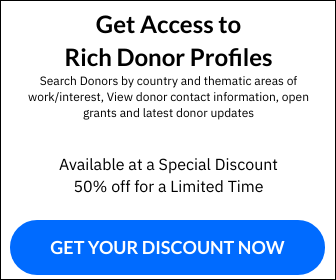 Proposals will have duration of up to 3 years and may be submitted as:
Individual projects: submitted by a single research organization (Host Organization, HO), requesting up to €500,000.
Research consortium projects: submitted by at least two and no more than five research organizations and coordinated by the HO. Research consortium projects may request up to €1,000,000.
Both individual and research consortium projects may also include non-profit civil society organizations (CSO), such as patients' associations. Established companies may not form part of the cooperating organizations that carry out activities of the project.
Grants may be awarded up to €19,000,000 to support the selected projects. The intention is to distribute this amount approximately equitably among the different thematic areas, but the final distribution will always depend on the quality and specific characteristics of the submitted proposals.
Eligibility Criteria
Host Organizations (HO). Projects submitted may be led by researchers from non-profit research organizations based in Spain or Portugal.
Project Leader (PL). The principal investigator at the host organization must also be the project leader who submits the proposal and coordinates overall execution of the project.
Research Performing Organizations (RPO). Any non-profit research organization localized in any country around world, which carries out activities of the project. In individual projects, the RPO is the host organization. In research consortia, there must be a minimum of two and a maximum of five RPOs (including the host organization). Research organizations with the same NIF or VAT number will be considered one sole organization.
Principal Investigators (PI). Each research performing organization must have a principal investigator responsible for performing the activities in the project carried out at their institution.
Civil Society Organizations (CSO). Both individual projects and research consortia may also include up to three non-profit civil society organizations that are not engaged in research as part of their usual activity (e.g. patients' associations).
Companies. Established companies cannot be members of the project team, but may receive funds for subcontracted services.
The sum of the budgets of all the organizations not located in Spain or Portugal may constitute no more than 30 % of the total project budget.
Team members. All team members should form part of the host organization (HO), the civil society organizations (CSO) or the research consortia.
For more information, visit https://fundacionlacaixa.org/en/caixaresearch-health-call