Deadline: 3-Sep-20
This request for proposals will fund labeled agricultural datasets for machine learning in sub-Saharan Africa, whether referenced to earth observation (EO) data or related to other aspects of the crop and animal agricultural system.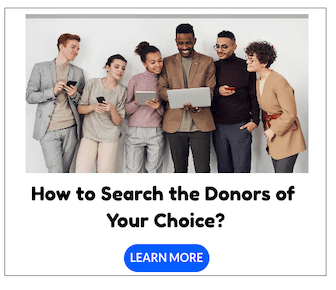 Lacuna Fund is the world's first collaborative effort to provide data scientists, researchers, and social entrepreneurs in low- and middle-income contexts globally with the resources they need to produce labeled datasets that address urgent problems in their communities.
Lacuna Fund supports the creation, expansion, and maintenance of equitably labeled datasets that enable the robust application of machine learning tools of high social value in low- and middle-income contexts globally.
The Fund aims to:
Disburse funds to institutions to create, expand, and/or maintain datasets that fill gaps and reduce bias in labeled data used for machine learning.
Make it possible for underserved populations to take advantage of advances offered by AI.
Deepen understanding by the machine learning and philanthropy communities of how to most effectively and efficiently fund development and maintenance of equitably labeled datasets.
Principles
The following principles guide the operations of the Lacuna Fund.
Accessibility – The Fund is committed to ensuring that labeled datasets created through its funding are accessible to and benefit underserved communities in service of the goals outlined above. Datasets and related intellectual property will utilize appropriate open data licensing to maximize responsible downstream use. (see the Fund's IP Policy for additional details.)
Equity –The Fund aims to make AI more equitable by creating datasets that are representative of the Global South and people of color globally and their needs. These datasets should not create or reinforce bias.
Ethics – The Fund will fund data collection in a manner consistent with ethical labor standards and requires subgrantees to outline steps they will take to protect privacy and prevent harm in the collection, licensing, and use of datasets created with grant funds.
Participatory Approach – The Fund strives to meet the needs of affected stakeholders by involving local beneficiaries and end users in the governance of the project as well as in data creation.
Quality – Data generated by Lacuna-funded efforts should be of high quality, enabling beneficial applications in research, communities, and industry.
Transformational Impact – The Fund aims to unlock the advances offered by AI for poor and underserved communities by funding datasets that address fundamental gaps in AI.
Funding Information
Budgets should be submitted in US Dollars. They are anticipating proposed budgets in the range of $20k – 100k for small to medium-sized projects and as much as $500k for large, complex projects.
Eligibility Criteria
The Lacuna Fund aims to make its funding accessible to as many organizations as possible in the AI for social good space and cultivate capacity and emerging organizations in the field. To be eligible for funding, organizations must:

Be either a non-profit entity, research institution, for-profit social enterprise, or a team of such organizations. Individuals must apply through an institutional sponsor. Partnerships are welcome but only the lead applicant will receive funds.
Have a mission supporting societal good, broadly defined.
Be an organization headquartered in Africa or have a substantial partnership with organization(s) headquartered in Africa.
Have all necessary national or other approvals to conduct proposed research. The approval process may be conducted in parallel with grant application, if necessary. Approval costs, if any, are the responsibility of the applicant.
Have the technical capacity to conduct dataset labeling, creation, expansion, and/or maintenance, including the ability to apply best practice and established standards in the specific domain (e.g. agriculture) to allow high quality AI/ML analytics to be performed by multiple entities.
For more information, visit https://lacunafund.org/apply/