Deadline: 30-Apr-22
The Public Affairs Section (PAS) of the U.S. Mission to South Africa of the U.S. Department of State announces an open competition for organizations to submit applications to carry out projects in one of six categories: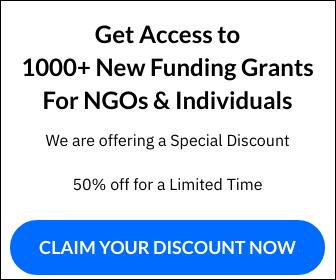 Combatting Climate Change: PAS seeks proposals that will create partnerships between Americans and South Africans to generate awareness and promote shared action/collaboration on climate change and the evolving climate crisis.
Improving Journalism Training: PAS seeks proposals that strengthen journalism skills in fields such as investigative reporting, health/science/environmental journalism, and legal reporting, particularly among professional journalists, editors, and contributors to community media outlets. They will favorably note proposals that aim to establish partnerships between media outlets and non-governmental, educational, and/or civil society institutions in South Africa.
Entrepreneurship and Intrapreneurship: Expanding Economic Opportunities for Youth PAS seeks proposals that break down barriers faced by South Africa's promising young entrepreneurs by leveraging American business and management approaches to help youth develop the necessary networking, marketing, and investment skills to succeed in the economy.
Promoting Equity, Social Justice, and Social Cohesion: PAS seeks proposals that build on shared American and South African priorities to promote respect for the human rights and advance racial equity, social justice, and social cohesion.
A Global Crisis: Trafficking in Persons – South Africa is a country of origin, destination, and transit for victims of trafficking in persons (TIP). PAS seeks proposals that generate awareness of TIP-related issues in South Africa and of concerns noted in the U.S. Department of State's 2021 Trafficking in Persons Report for South Africa, with the goal of increasing public knowledge, understanding, and calls for action on this challenging issue.
Expanding the University Partnership Initiative: PAS seeks proposals that strengthen existing ties and foster new collaborations between U.S. and South African higher education institutions under the University Partnership Initiative (UPI).
All project proposals must strengthen ties and build relationships between the United States and South Africa and must have a strong, central, American element, or connection with American expert/s, organization/s, or institution/s (separate and beyond any involvement with the U.S. Mission or its American Corners or USG exchange program alumni) and have as a primary goal the promotion of increased understanding of U.S. values, perspectives, and policies and relationship building between Americans and South Africans.
Funding Information
Award amounts: awards may range from a minimum of $100,000 to a maximum of $250,000
Total available funding: $1,500,000
Length of performance period: 12 to 24 months
Number of awards anticipated: six awards (dependent on amounts)
Priority Region
Project activities must take place in South Africa and be directed at South African audiences/participants. PAS welcomes proposals that reach multiple provinces or engage in areas outside the metropolitan areas of Pretoria, Johannesburg, Durban, and Cape Town, including townships and other historically underserved areas.
American Content
Successful proposals will include a clear description of how American content will be substantively and meaningfully incorporated in projects. American content may include the use of curricula from a U.S.-based institution, collaboration with an American subject matter expert, or incorporation of U.S. culture, history, or society. They encourage proposals that explain how that American content builds ties with South African audiences.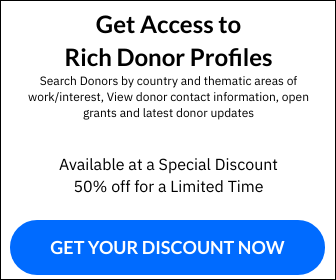 Eligibility Criteria
The following organizations are eligible to apply:
Not-for-profit organizations, including think tanks and civil society/non-governmental organizations
Public and private educational institutions
For more information, visit https://www.grants.gov/web/grants/view-opportunity.html?oppId=336676