Deadline: 5-Feb-23
The Lauritzen Fonden is inviting applications for its grant program to create change in the Danish society by supporting projects that facilitate vulnerable children's way into education and employment.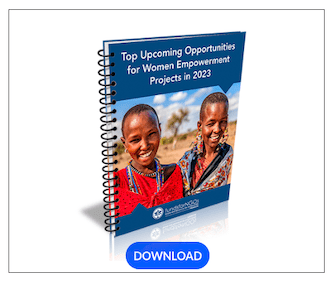 The Lauritzen Foundation's distribution strategy is based on the foundation's foundation and vision to support children and young people's opportunities to become active citizens in Denmark. In recent years their projects have been more focused on vulnerable children and young people. They believe that in order to pull together as a unit in the future they need to make sure that all hands have the strength to do the lifting. They believe there's resources in each and everyone of them. Thus projects aiming at securing the well-being, safe environment and upbringing for those vulnerable groups in society have their interest.
In addition they support projects ranging within their foundation charter such as shipping, culture, social and humanitarian work, and education.
Focus Areas
Well -being is expressed through the child's zest for life, curiosity and courage. Several point out that well-being is linked to children and young people's opportunities for development and learning. At the Lauritzen Foundation, their focus on well-being is that they support efforts that work with children's well-being, for example through access to communities, play and movement.
Education is about the skills and attitudes that equip children and young people to be active and take responsibility for themselves and join communities. Research indicates that in order to have an active adult life, cultural, social and educational resources are important. Their focus on education takes place i.a. through support for initiatives that are based on ensuring life mastery, i.e. social and cultural skills that go beyond the book.
Ineligible Funding
Students NOT connected with the Lauritzen Group. Meaning that in order for the student to apply for a grant, they must have a familiy-related linkage to the Lauritzen Group
Study trips for persons NOT connected with the Lauritzen Group
Social support for individuals
Theatre, film, TV and video projects
Publication of magazines and books
Publication of music
Concerts and exhibitions in Denmark and abroad
Conferences, meetings and seminars in Denmark and abroad
Project expenses already incurred at application date
Target Group
They focus on children and young people in low-income families, because they are less well off, find it more difficult to find their way through education and gain access to the labor market. In Denmark it is approx. 8% of children and young people who grow up in low-income homes, which according to various research:

do less well – both physically and mentally
go to leisure activities less often than other young people
feel lonely more often
often do worse in primary school and in the 9th grade leaving exam
start youth education less often
generally get less education
get a lower income as adults
have a higher risk of becoming unemployed
have a higher risk of early retirement

The fact that these children and young people may have a more difficult path through life not only has consequences for the individual, but also for society, because it ultimately means more inactive adults who do not get the same opportunities to contribute to society.
Eligibility Criteria
To safeguard the Lauritzen Group's employees and their well-being they distribute scholarships to employees, children of employees and former employees of the Lauritzen Group each year.
Not individuals outside the Lauritzen Group
All relevant applications are considered in their Appropriations Committee. They recommend the projects to the board of directors – the final approving instance. The Appropriations Committee make sure the applications submitted to the board are within the charter.
They evaluate the projects economy and see if there's a set of values behind the project that matches the Foundation's. The sustainability aspect of the project will also be included in their evaluation.
It is important for the committee that the fiery souls behind the application shines through. In addition, it is important that there is a belief in the ability and willingness of the individual to make an effort in their own lives and become a contributing citizen.
They evaluate what kind of increased value a grant from them could lead to. This includes new knowledge and testing of new methods.
It is very important to them that the projects they engage in do not become dependent of their support. Independence is key – that's why they always favor when other foundations are applied for as well. They engage in long term collaborations if it's vital for the purpose of the grant.
They have a primary interest in the areas Esbjerg and Ribe, secondary in Helsingør but also in Aalborg and Frederikshavn.
For more information, visit Lauritzen Fonden.