Deadline: 2-Nov-21
The United Nations Development Programme (UNDP) has launched its "Recovery, Stability and Socio-economic Development in Libya, Phase 2, (RSSD 2) – Baladiyati to contribute to improving the living conditions and resilience of vulnerable populations – including migrants, refugees, IDPs, returnees and host communities – in the selected municipalities and communities of southern Libya.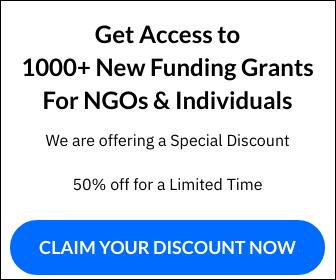 Recovery, Stability and Socio-economic Development in Libya, Phase 2 "Baladiyati" project implemented by UNDP aims to support local authorities in Libya to respond to the many conflict- and human mobility-induced challenges by strengthening the local resilience and recovery mechanisms that negatively impact people's access to essential services, sustainable livelihoods, social cohesion, and community security. The project implemented in close cooperation with the Ministry of Local Governance, municipalities, Italian Agency for Development Cooperation (AICS) and the United Nations Children's Fund (UNICEF).
Objectives
The project is built around three specific objectives:
strengthening the capacities of municipalities in providing basic services for resilient local service delivery;
strengthening economic opportunities for local communities (including for displaced persons) through inclusive and participatory local economic recovery;
enhancing communities' and local stakeholders' capacity to improve social cohesion and community security.
Goals
The intention of conducting conflict analyses is to provide an evidence-based set of recommended programming options for strengthening local drivers/capacities for sustaining peace, which UNDP Libya can reflect upon and use to:

assess whether these are applicable to it as an agency
validate the degree to which its current approaches and programming strengthen local drivers/capacities for sustaining peace
consider how it could further develop and adapt its approaches and programming to meet such recommendations.

In addition, capacity building for local peace structures/CSOs would be strengthened in 5 municipalities in which UNDP operates within Baladiyati 2 by:

Identifying the capacity required for local CSOs to conduct the activities independently
Identifying and select local peace structures (where existent) and NGO/CSO partners to support implementation and build experience in leading conflict analysis exercises
Sustaining a consistent conflict monitoring mechanism while ensuring a local CSO is engaged at all levels of planning, coordination, and implementation
Providing support and guidance for the selected local NGO partner to develop and implement social cohesion actions to reinforce interests sustaining peace
Funding Information
The estimated total funds allocated for "Conducting Conflict Analyses to Inform Evidence-Based Interventions Supporting Recovery, Stability and Socio-economic Development in the South of Libya" amounts to 300,000 USD.
The anticipated implementation period is 12 months (November 2021 – October 2022)
Eligibility Criteria
The International NGO should ensure the following minimum requirements: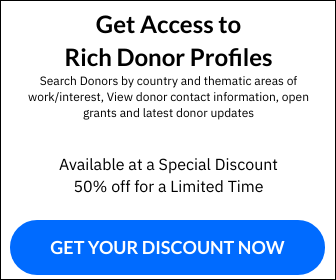 Local experience operating in southern Libya for at least 2 years
Experience conducting conflict assessments in the field
A minimum of 5 years of relevant experience in conducting conflict analysis exercises
Proven knowledge and experience in peacebuilding and conflict prevention mechanisms at the local level
At least 5 years of professional experience in providing capacity building/training courses on related topics
Ability to avail a team that is qualified and experienced in conflict analysis and stakeholder mapping (at least one expert with minimum 2 years of relevant experience in conducting conflict analysis exercises in the Libyan context plus at least one field staff with minimum 2 years of relevant experience)
Ability to collect and analyse large quantities of data within strict and limited time frames and to produce high quality and timely reports
Language proficiency in written and oral English is required, Arabic (or ability to work with internal translation) is a plus.
For more information, visit https://www.ly.undp.org/content/libya/en/home/library/Sustainabledevelopment/call-for-proposal–conducting-conflict-analyses-.html