Deadline: 5-Nov-21
The Journalismfund.eu is seeking applications for Local Cross-Border Investigative Journalism Project which aims at addressing the shortage of local independent journalism by awarding grants to local investigative journalistic projects in Belgium and the Netherlands and by stimulating the cross-border collaboration.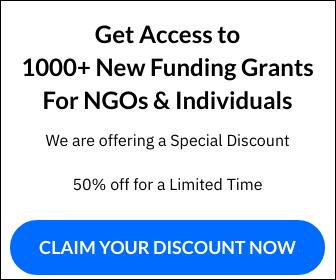 In this way, cities in Belgium and the Netherlands could mutually strengthen each other (e.g. by forming each other's benchmark) and as such increase the impact of the supported publications.
This pilot aims at strengthening local cross-border, independent and investigative journalism in order to increase the availability of qualitative local news, and at making citizens more aware of local – and often interrelated and global – issues and possible solutions. As such it aims to contribute to citizens' critical thinking, well-informed debates/decisions and to foster civic engagement.
Objectives
The execution, monitoring and evaluation of this pilot will enable to determine the pilot project's effectiveness and whether further steps need to be taken towards the ultimate objectives:
the setup of a Local Cross-Border Investigative Journalism grant programme across Europe, and
establishing a European network of local (investigative) journalists.
In 2021, there is € 52,000 to distribute in one application round.
The money comes from the Flemish Government.
The amounts of the grants are not fixed. They depend on the topics, the number of team members and the duration of the project as well as on the total budget available for the specific Grant Programme.
Project deadlines are dependent on the Grant Programme and will be agreed upon in the grant agreement(s).
This Local Cross-Border Investigative Journalism Project is a philanthropically supported initiative of Journalismfund.eu. Many philanthropic organisations are locally focused. That is why it is often difficult for them to get involved in European projects. But this new bottom-up initiative makes this more attractive. In this project foundations can step into a local story, but with European impact. The idea is that in every country where a foundation donates to this programme, local journalists can take the initiative to set up a local cross-border investigation.
Philanthropic organisations interested in joining this innovative project can contact Ides Debruyne, managing director of Journalismfund.eu.
What the grant money can be used for?
Grants can cover working time and out-of-pocket expenses such as travel, visa, accommodation, translation, fixers, access to pay-databases, FOI requests, legal screening, etc., …
Only freelance journalists can apply for a grant to cover their working time. Employed staff journalists can only apply for a working grant if they can provide a reason and prove that they are not receiving any wages for their working time on this project.
Following expenses cannot be covered by the grants: investments goods (such as IT equipment, mobile phones, software, …), production costs, food and beverage, per diems, etc., …
Eligibility criteria
Teams of investigative journalists (starters and seniors) from at least The Netherlands AND Belgium who have good ideas for a local cross-border investigation in that region. When relevant for the story, team members from elsewhere can be accepted, too.
Only natural persons are eligible for a grant. Depending on the Grant Programme restrictions can be made based on the residency of the applicant(s).
The applicant(s) must be working as professional journalists. Furthermore, references from individuals (editors, publishers, journalists, professors) and/or references to earlier work are essential.
Students are not eligible in all Grant Programmes.
Journalists who were previously allocated a Journalismfund.eu grant can reapply, but the jury can include the result of previous grants in their evaluation of the new application.
The applicant(s) must demonstrate convincingly that the project would be unrealisable without a grant. In other words, the reason why the applicant is appealing to Journalismfund.eu should be explained.
The applicant(s) should be able to demonstrate the feasibility of the project.
A basic commitment in the form of a 'Letter of Intent' to publish the product from a news editor is one of the conditions to obtain a grant.
For more information, visit https://www.journalismfund.eu/journalismfundeu-local-pilot