Deadline: 31-May-21
Microsoft is inviting Proposals to support projects which improve operational efficiency, enable new capabilities, increase beneficiary engagement, or involve rich data analysis for classification and prediction modeling.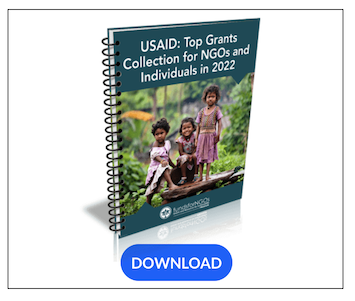 Importance will be given to project proposal that relate to developing artificial intelligence (AI) or machine learning (ML) solutions which directly address existing challenges in one of the four AI for Humanitarian Action focus areas:
Disaster Response,
Refugees & Displaced People,
Human Rights, or
Priority Areas 
Aligning with Microsoft Philanthropies' priorities, AI/ML projects which fall under one of the four focus areas will be prioritized during our evaluation:
Projects supporting organizations or populations in Africa,
Consortium based projects where multiple organizations are willing to share their data and outcomes, or
Skilling and livelihood opportunities to promote an inclusive economic recovery.
Projects which do not meet a priority area will still be accepted and considered.
Resources available to selected projects
Up to $300,000 fair market value in Azure and data science services consisting of a combination of:
$10K – $75K Azure credit grant
Azure enablement engineering support (if needed)
Up to 300 hours of engagement by Microsoft Data Science and Analytics team members
Project Design and Outcomes 
Proposal addresses an AI for Humanitarian Action focus area.
Project has a well-defined and scoped problem definition appropriate for AI or ML solutions.
Proposed solution has relevancy to the nonprofit and humanitarian sector and potential for replication.
If an AI/ML model is not to be initially built, the project brings valuable data to the humanitarian community.
Eligibility Criteria
Projects may be submitted by:
United Nations organizations and agencies,
International organizations,
Research, academic, and governmental organizations.
Private sector organizations may be eligible to receive support if a nonprofit or humanitarian partner is directly engaged in the proposed project.
For more information, visit https://ai4good.powerappsportals.com/ai4Humanitariangrant/