Deadline: 1-Dec-21
The Caribbean Vulnerable Communities Coalition (CVC Coalition) is pleased to be able to offer a cycle of community grants via the OECS Multi-Country Global Fund project to support local NGOs and CSOs who are working to keep Key Population Communities from vulnerability and risk to resilience through funding to support safe spaces.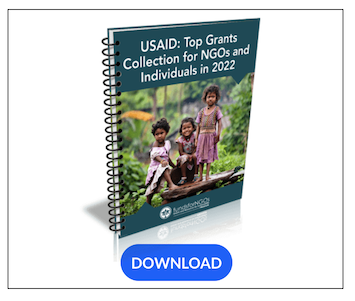 THE QRB-C-OECS Multi-Country Strategic Response towards HIV/TB Elimination will be a three years grant with the Global Fund aimed at eliminating HIV, TB and Sexually Transmitted Infections (STIs) in the Eastern Caribbean. This project operates in six participating OECS Member States: St. Vincent and the Grenadines, Antigua and Barbuda, St. Lucia, Dominica, St. Kitts and Nevis and Grenada. The CVC has been selected as a Sub-recipient for the Key Population component of the grant.
A study conducted by an Oregon State University researcher in 2015 found that the creation and sustainment of "safe spaces" may play a critical role in community-based HIV prevention efforts by providing social support and reducing environmental barriers for vulnerable populations. Safe spaces provide spots to connect, and also aided in addressing vulnerabilities, including exposure to violence, lack of social support, limited employment opportunities, and feelings of mistrust against institutions or law enforcement.
Purpose
Focus Areas
The model safe spaces should seek to create a "KP-friendly" physical or virtual environment, or a combination of both, for KP members in alignment with features that have been identified to likely promote a successful safe space in KP community programs including:
Physical and psychological safety (e.g. Mental and physical safety from harassment, bullying, violence);
Sexuality and sexual health promotion (e.g. facilitated access to SRH services); Clear and consistent structure and appropriate supervision (e.g. guidelines for managing emotional, physical or professional boundaries between peers, and staff/volunteers;
Supportive relationships (e.g. good communication and counselling); Opportunities to belong (e.g. opportunities for meaningful inclusion regardless of a person's gender, ethnicity, sexual orientation etc., opportunities for sociocultural identity formation etc.);
Positive social norms (e.g. group behaviour rules such as respect for others, constructive feedback, inclusivity, culturally sensitivity, recognition of ethnicity, non-judgmental);
Opportunities for skill building (e.g. opportunities for physical, intellectual, psychological, emotional, and social skills building;
Ethical practice (e.g. approach that supports autonomy and increases empowerment);
Anonymity (e.g. no requirement to disclose personal data, measures to ensure confidentiality); and
Behaviour management processes (e.g. expectations of behavior are communicated and reinforced).
Funding Information
Each organization may apply for an award of maximum US$5,000 to support project-related costs for up to four (4) months. Allocations for salaries, stipends, incentives and overheads should not exceed 40% of the total budget for the grant.
Eligibility Criteria
Civil Society Organizations serving key populations that are based in six participating OECS Member States: St. Vincent and the Grenadines, Antigua and Barbuda, St. Lucia, Dominica, St. Kitts and Nevis and Grenada.
For more information, visit https://www.cvccoalition.org/blog/call-proposals-mini-grants-support-safe-spaces-key-populations-oecs