Deadline: 17-Jul-20
The Mississippi Arts Commission (MAC) is releasing an expanded version of the Minigrant program to "rapidly respond" to the needs of the arts field in Mississippi.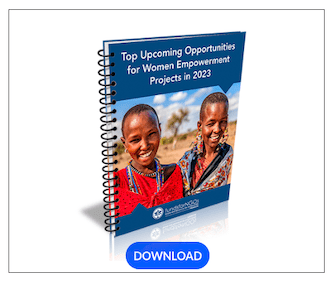 Rapid Response Minigrants will function similarly to MAC's Minigrant program but will differ in their expansion of eligible uses and the 100% payout available to successful grantees upon
grant
contract receipt.
The Rapid Response Minigrant program supports established and emerging professional artists based in Mississippi by providing funds to assist then with professional training, promotional efforts, purchase of expendable supplies and, in light of
COVID
-19, to adapt their artistic work in an online setting.
Priority will be given to those individuals who had to cancel their FY20 MAC grants as well as to individuals with disabilities, veterans, those residing in MAC's identified underserved counties and those in extremely rural or high-
poverty
counties.
Funding Information
Applicants may apply for up to $500 and does not require a cash match from the artist. Rapid Response Minigrants are NOT reimbursement based and will be paid out to successful grantees upon receipt of their grant contract documents.
Eligible Projects
Professional Development :Examples of eligible Minigrant uses include:

Expenses incurred for an in-person or online professional conference or workshop where the applicant will receive training in their artistic discipline. (Typical expenses include: Registration, airfare, lodging, transportation)
To support booth fees or other applicable fees related to showing or selling artwork (See below for ineligible uses of funds)
To hire a coach, consultant or other professional to pursue artistic professional development to create new adaptive work plan in light of COVID-19 changes (to mitigate the change from in person events to online related to social distancing, CDC guidelines, etc.; quote from professional must be obtained)

Adapting their artistic work to online / distance / virtual:
Marketing and Promotional Materials: Examples of eligible Minigrant uses include:

Website design
Commissioning professional photographs
Print promotional materials, such as:

Business cards, brochures, postcards, bookmarks, etc.

Artistic Supplies: Examples of eligible Minigrant uses include expendable items used by the artist to create new work such as:

Paints (pigment sticks, watercolor, oils, etc.), pencils (charcoals, watercolor pencils, etc.), printmaking ink, clay, glaze, wood, linoleum, fabric, adhesives, brushes.
Eligibility Criteria
You may apply for an Artist Mini grant if you are:
A professional artist producing work of high artistic quality. Individuals are considered to be professional artists if they:

earn at least part of their annual income in their artistic work,
consider their artistic endeavors as a career,
maintain a high level of artistic quality, and
make a significant time investment in their artistic disciplines through practice, performance or production

More than 18 years of age
Not a full-time student; and
A permanent, legal resident of Mississippi at the time of application and throughout the grant period. Applicants may be required to show proof of residence (such as driver's license, proof of domicile, homestead, utility bills).
For more information, visit https://arts.ms.gov/grants/grants-for-individuals/minigrants-for-individuals/