Deadline: 5-Nov-21
The Mornington Peninsula Shire is offering Community Support Grants to assist with the development of diverse programs/activities and projects that contribute to improving the health and wellbeing of people and the communities across the Mornington Peninsula.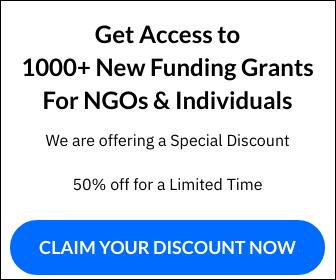 Funding Information
Funding up to $5,000 per application is available to not-for-profit community groups and organisations.
Outcomes
Increases opportunities for social connection
Is a collaborative community project
Strengthens the community through learning new skills
Supports activities in public places
Encourages an active and healthy community
Eligibility Criteria
Minimum eligibility requirements to be considered for funding:
Applicants must be based within the Mornington Peninsula Shire Local Government area.
Program is open to incorporated not-for-profit community groups and organisations.
Schools/Learning institutions – only where the project is not curriculum based or where the activity or benefit is not confined to the learning institution but is for the primary benefit of the wider community.
Non-for-profit group applicants without incorporation status are able to be auspiced by an eligible organisation. An Auspice Agreement must be completed and attached to the application. The organisation that agrees to auspice another group must be involved in the conduct and financial management of the project for which a grant is being sought. An auspice organisation is limited to auspice a maximum of 2 unincorporated groups.
ABN status must be provided. Applicants without an ABN must submit an Australian Tax Office Statement by a Supplier form with their application.
All projects, programs and activities nominated in the application must take place within the Mornington Peninsula Shire Local Government area.
The applicant must have an adequate level of public liability insurance relevant to the project.
Only one application per organisation can be accepted to a maximum of 2 funding programs in a financial year.
The organisation/applicant must not be in debt to the Council and must have acquitted or is compliant with all grants previously awarded by Council.
Landowner permission has been granted (including Council property) and approvals are provided in the application (if applicable).
Projects that involve building, modifying or installation in or on a Council owned or managed facility or land must complete the Community Capital Infrastructure Projects process prior to submitting the application and provide evidence of Council approvals. Applicant's projects that have not been reviewed by the Community Capital Infrastructure Projects team will not be considered.
For more information, visit https://www.mornpen.vic.gov.au/Community-Services/Grants-and-Awards/Grants-and-Funding/Grants/Current-grants/Community-Support-Grants