Deadline: 15-Jul-22
The Regional Public Engagement Specialist (REPS) Office within the U.S. Embassy's Public Diplomacy Section (PDS) announces an open competition for a cooperative agreement to plan, develop, design, and implement a touring exhibit with the environmental theme of renewable/green technologies, targeting youth audiences, including a supplemental programming plan (workshops, lectures, activities, etc.) and companion virtual museum.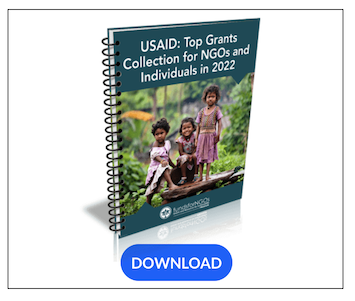 The proposed touring exhibition will promote the messaging of U.S. Embassies in the South Asian region on renewable/green technologies. The exhibition will also emphasize the United States' current and historical leadership in the environmental challenges of renewable energy and/or green technologies. The campaign will run under the American Spaces banner and is intended for emerging voices in middle and high school, as well as college students.
The proposed tour exhibit is to be hosted initially in 5 strategic locations at the American spaces across South Asia region.
Goal: Promote technology innovation and entrepreneurship for inclusive growth and development in South Asia to safeguard the population from environmental crisis.
Objectives
Enhance availability of green technologies awareness in India and the South Asian region, so that people could believe that collective action is both possible and necessary, and the only hope to save the planet.
To provide the public with an engaging and scientifically accurate forum for learning about green technologies, which is perhaps the century's most significant environmental challenge.
To incite innovative solutions for the climate change mitigation.
Demonstrate to the public and policymakers that environmental issues and climate change are central to US foreign policy and should be a pillar of their bilateral relationship and the Indo-Pacific region.
Highlight American ingenuity and leadership (both public and private sectors) in addressing climate change and other environmental issues.
Encourage STEAM education in both the environmental and sustainability fields, as well as viable career path.
Encourage the study abroad and exchange opportunities in the United States.
Highlight Indian and South Asian alumni of U.S. government exchange programs (IVLP, Fulbright, YES, etc.), their initiatives, and their stories in advocating the environmental protection and conservation wherever possible.
Funding Information
Estimated Total Program Funding: $250,000
Award Ceiling: $300,000
Award Floor: $150,000
Length of Project Period: 24 months
Eligibility Criteria
The following organizations are eligible to apply:
U.S. public and private educational institutions
U.S. not-for-profit organizations, including think tanks
Foreign public and private educational institutions
Foreign not-for-profit organizations, including think tanks
For more information, visit https://www.grants.gov/web/grants/view-opportunity.html?oppId=340854