Deadline: 28-Feb-23
Apply for the Artificial Intelligence Innovation to Accelerate Health Research funding to develop innovative artificial intelligence (AI) technologies to be applied to health challenges.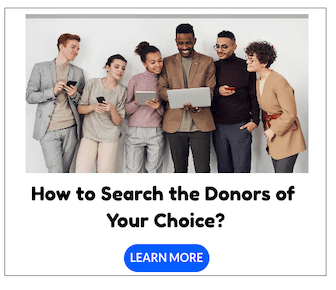 The funders of the Artificial Intelligence Innovation to Accelerate Health Research program are UK Research and Innovation, Engineering and Physical Sciences Research Council (EPSRC), Medical Research Council (MRC), Biotechnology and Biological Sciences Research Council (BBSRC), Economic and Social Research Council (ESRC), Arts and Humanities Research Council (AHRC), Natural Environment Research Council (NERC), Science and Technology Facilities Council (STFC).
Objectives
This funding opportunity seeks to develop innovative AI research that can be applied to the most pressing health problems and change how health research is conducted. This programme will endeavour to bring together researchers from multidisciplinary and cross-sectoral teams in order to develop and progress a clear shared research agenda.
They aim to support projects that:

will generate real world impact
are co-created with stakeholders including but not limited to:

AI experts
health-related problem holders
social scientists
data owners
end users
relevant others (for example, the public, patients, and regulators)

Innovation in AI can tackle a range of health, social, scientific as well as technical issues. For example:

use of AI within important or underexplored (from the perspective of AI) areas of health research, or both
need for new or improved AI approaches and ways of applying AI in health research
understanding and tackling pertinent data issues needed to progress health AI research
ensuring AI is fit for use. Addressing issues of responsibility, bias, end user needs, and similar areas by incorporating these approaches, or redesigning existing tools taking into account responsibility, bias, end user needs to ensure they are fit-for-purpose

Projects are expected to:

work across the nexus of the challenge spaces rather than solely within 1 area to ensure the benefits of this investment reaches as widely into the UK AI research and innovation landscape as possible
comprise of cross-disciplinary teams with:

technical knowledge of AI, data science and health and wellbeing
those who understand how to develop projects that are trusted and responsible, particularly in respect of personal and protected data
inclusion of experts on industry adoption and diffusion of innovation taken into consideration

take into consideration how the AI tools developed will act as a platform for future applications in health research. For example underpinning future research, infrastructure, or informing wider health programmes or initiatives
Research Scope
You should focus on how the technology or methodologies will be developed. This may include (but is not restricted to):

technical development
broadening application from outside a new technology's initial use to health research
consideration of responsible AI approaches by design

You must identify a clear health challenge that will be tackled. There are a variety of ways in which AI can play an impactful role in relation to health but where barriers remain in enabling its full impact to be realised, including (but not limited to):

the role of AI in integrating and understanding complex determinants of health. Examples include tackling inverse problems by integrating complex omics, healthcare, environment, lifestyle, biosocial and other datasets to generate novel insights. This could be applied to:

address health inequalities
establish biomarkers of health and predict resilience to health conditions across the lifespan
develop in silico models for One Health to predict emergence of zoonotic diseases

addressing limitations of AI in dealing with incomplete or small health datasets. Examples include:

the potential strategies for synthetic data to complement 'real world' health data in clinical trials whilst maintaining public trust
use of AI to parameterise interpretable models allowing mechanistic inference
AI to uncover complex interactions within very large-scale fragmentary data such as those arising from microbiome research and rare disease research

the role and acceptability of AI in decision making in health. Examples include:

addressing potential biases, social and practitioner acceptance of use of AI in health
embedding human attributes such as empathy, trust and responsible development of AI technologies

novel approaches to experimentation. Examples include:

automated and adaptive AI-guided research, whereby AI guides the discovery process through design, direction and analysis of high-throughput experiments, both open and closed loop. This could accelerate progress in areas such as fundamental discovery science (for example, functional genomics, anti-microbial resistance)
Funding Information
A total of £13 million is available for spend. The maximum value for each award is £750,000.
The award duration will be 18 months. Grants must start latest by 1 October 2023 and must conclude on 31 March 2025. No additional spend can occur beyond this period.
Equipment over £10,000 in value (including VAT) and up to £400,000 is available through this funding opportunity. All equipment should be fully justified and essential to the mission of the investment. Smaller items of equipment (individually under £10,000) should be in the 'Directly Incurred – Other Costs' heading. It is expected the majority of the funding will go towards research activities.
Outcomes
This UKRI programme is anticipated to deliver the following outcomes (amongst others):

implementation of AI techniques in a health context, which were developed for other applications
development of responsible, ethical or trusted AI approaches for use in a health data science context
demonstration of proof of principle or proof of concept for new AI techniques in health
building a cohort of researchers with cross-disciplinary and sectoral skills

This programme also aims to provide complementary aspects to other activities within the UKRI and wider UK landscape. Projects should consider how they will connect with and add value to existing investments in the same area, or with other networks and projects active in this space.
Eligibility Criteria
Remit

The programme is open across all areas that fall within UKRI health remit where the work:

has the potential to contribute to improved human health, wellbeing or disease outcomes, including health-related discovery science
makes a convincing case for being distinctive within the national landscape and addressing an unmet need
involves substantive, and where appropriate innovative, AI approaches to tackling the challenge
is cross-disciplinary or cross-sectoral and will benefit from the team-based approach

Attention should be paid to other major AI funding opportunities, in particular from UKRI, to avoid overlap which may reduce appetite for funding through this opportunity.
In addition, it is expected that each project will engage across their AI field as the landscape and a wider portfolio of investments supported by UKRI develops. It is expected that the successful projects will coordinate their activities to form a larger AI for health community network. The network will exchange ideas, challenges and solutions as well as act as a source of strategic intelligence for UKRI.
Leaders of each investment will be expected to represent this community in collaboration with other investments across UKRI.

Standard UKRI eligibility rules apply. You must be based at the lead organisation, which should be UK-based at 1 of the following:

UK higher education institutions
research council institutes
UKRI-approved independent research organisations
eligible public sector research establishments
eligible research and technology organisations
NHS bodies with research capacity

They are committed to investing in a diverse and connected portfolio of projects and welcome applications that support regional and national research and innovation agendas.
They welcome collaborations across industry and third sector and expect these to be named as project partners.
Support for international collaboration can be in any research application to UKRI, for research staff to visit or have extended work placements to a partner's laboratory overseas, including travel, subsistence and consumables.
This is as well as the usual UK-based costs like staff, equipment, UK travel, and subsistence and consumables.
A principal investigator and any co-investigators must:

be employed at a UK research organisation at a level equivalent to lecturer or above (academic or clinical)
hold a fixed-term or permanent contract that extends beyond the duration of the proposed project, and the host research organisation is prepared to give you all the support normal for a permanent employee

The leadership team should reflect the breadth of disciplines and sectors involved.
They recognise the diversity of skills necessary for a successful research team and encourage proposals to recognise the contribution and support the careers of technical professionals and early career researchers.
It is expected that this funding opportunity will be in high demand. As such you may only submit 1 application to this initiative as a principal investigator, but may be involved in more applications, if listed as a co-investigator.
They encourage you to focus your efforts on applications that most closely mirror the needs of the funding opportunity and the strengths of the proposed team.
They will introduce a sift panel stage at the full proposal stage before the prioritisation panel to manage application numbers in the event of high demand.
For more information, visit UKRI.