Deadline: 31-Jan-23
The U.S. Embassy in Zimbabwe under the U.S. Department of State announces an open competition for creative, sustainable, engaging projects that build support for democratic principles and values.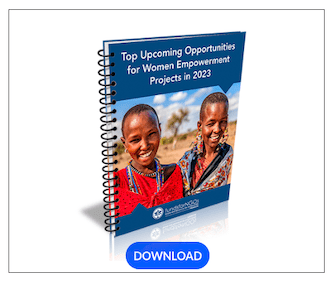 Project proposals must be designed for a post-election time period and can address any facet of supporting democratic principles including advancing human rights, developing a free press, supporting free speech, increasing the engagement of citizens and civil society, raising awareness of disinformation, or other elements required for a strong, resilient democracy.
Theory of Change: By supporting freedom of speech, freedom of the press, freedom of assembly, and freedom of thought, the U.S. Embassy partnering with civil society, academic organizations, and the media will improve accountable, democratic governance in Zimbabwe through an engaged citizenry and respect for fundamental human rights.
Objectives
All proposals must meet the following objectives:

Enhance the development of Zimbabwe's democracy through civil society, the media, academic organizations, and communities to support democratic sustainability and civic participation.
Strengthen collaboration and build networks between Zimbabwe and U.S. civil society, press, and advocacy organizations with an emphasis on long-term relationships and sustainability.

Proposals could include the following or address other democratic principles:

Develop an engaged citizenry that participates in civic life and defends human rights.
Support for entrepreneurial journalism or other business sustainability for the media.
Advocacy for legal and policy reforms that promote and protect human rights.
Building coalitions of civil society actors to support democratic principles.
Raise awareness on and counter disinformation and misinformation.
Dialogue and engagement to renew discussions on and considerations for law reforms supporting democratic principles.
Professionalization of media, civil society, and academia to engage the government on democracy resilience and promotion.
Funding Information
Length of performance period: 6-18 months
Number of awards anticipated: 2-3 awards
Award amounts: US$25-50,000
Total available funding: US$75,000
Type of Funding: Public Diplomacy Funds – Smith Mundt
Anticipated program start date: July 2023
Participants and Audiences: Proposals can target media stakeholders, civil society, women, youth, policy makers, opinion leaders, underserved populations, or other clearly defined sectors.
Eligibility Criteria
Eligible Applicants:  The following organizations are eligible to apply: Zimbabwean or U.S. media organizations, civil society, academic institutions, and non-governmental organizations.
For-profit or commercial entities are not eligible to apply.
For more information, visit https://www.grants.gov/web/grants/view-opportunity.html?oppId=344319