Deadline: 1-Aug-22
The U.S. Embassy in Sofia of the U.S. Department of State announces an open competition for organizations to submit applications to carry out a program to foster the development of civil society and public engagement in Bulgaria through the creation of a Youth Academy for Civic Participation.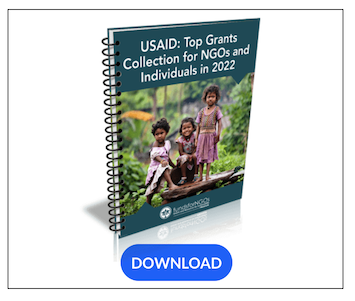 Objectives
This project will encourage young people throughout Bulgaria, especially outside of Sofia and in underserved communities, to understand the importance of civic participation, especially the importance of exercising the right to vote and doing so in an informed manner.
The primary goal is to increase high-school-age Bulgarians' interest in democracy through interactive workshops on the right to vote, elections, and public participation tools.
Through project activities, including the simulation of elections at various high schools throughout Bulgaria and collaborations with election observation organizations, the academy will help Bulgarian youth have a voice and become actively involved in solving problems that directly affect them, including corruption, freedom of speech, and minority rights.
This project will also boost youth understanding of "issue advocacy" – i.e. how citizens and civil society organizations engage communities and government institutions at various levels (local, national, and international) to raise awareness of problems and to identify and push for solutions.
Target audiences include high school students in traditionally underserved areas with large minority populations, and a geographic focus on southern and northwestern Bulgaria.
Proposals must identify the project's target audience; concrete and achievable goals and plans to measure progress against these goals; a realistic action plan; and a reasonable cost estimate.
Embassy Sofia strongly supports cooperation between different stakeholders and encourages partnerships with state and private institutions to implement the project and ensure its sustainability.
Funding Information
Length of performance period: approximately 6 to 12 months
Number of awards anticipated: 1 award
Total available funding: $200,000
Type of Funding: FY21 AEECA
Anticipated program start date: October 1, 2022
Funding Instrument Type: Grant of fixed amount award (FAA)
Program Performance Period: Proposed programs should be completed in 12 months or less.
Priority Region: Bulgaria
Participants and Audiences: Young people throughout Bulgaria, especially high-school students outside of Sofia and those from traditionally underserved communities in southern and northwestern Bulgaria.
Eligibility Criteria
The following organizations are eligible to apply: Bulgarian, U.S., EU, Balkan and SE European

Not-for-profit organizations, including think tanks and civil society/non-governmental organizations
Public and private educational institutions
Public International Organizations and Governmental institutions
For more information, visit https://bg.usembassy.gov/education-culture/grant-opportunities/