Deadline: 28-Mar-23
Vinnova has launched a call within the strategic innovation program BioInnovation to create the conditions for an increased amount of bio-based products on the market and an efficient use of the bio raw material. In this call, BioInnovation finances projects that develop new or further develop processes for a circular bioeconomy.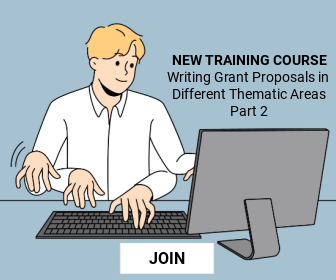 All of BioInnovation's efforts are based on an overarching mission to increase the added value in the Swedish bio-based sector and thereby contribute to creating sustainable development in society. Cross-border cooperation that creates competitiveness and new business opportunities is sought. Great importance is attached to the companies' interest and commitment. Products and services must be based on resource efficiency, fill a clear market need and meet relevant environmental requirements.
Funding Information
The call has an indicative budget of SEK 25 million. Grants are granted for two types of projects. For research and innovation projects with a target of lower TRL (3-5), a grant of a maximum of SEK 4 million is granted, and for a demonstration project with a target of a higher TRL (5-7), a grant of a maximum of SEK 8 million is granted.
The total funding from companies must be at least 100 percent of Vinnova's contribution for research and innovation projects and at least 150 percent of Vinnova's contribution for demonstration projects. Expected project time for projects in this call is a maximum of 2.5 years.
Eligibility Criteria
The call is primarily aimed at stakeholders in the form of manufacturers, suppliers and users of bio-based materials, products and services. Universities, colleges, research institutes and other relevant actors are also covered by the offer.
The actors must have the ability and interest in collaboratively contributing to the goals of BioInnovation.
The project group must consist of at least 3 project parties, of which at least 2 are companies. Each project party must have its own budget with its own costs, and not just finance the other party's costs. The project group must include companies with operations in Sweden. With the call, BioInnovation wants to get more people to work together to develop their innovation skills and create new solutions that contribute to the goals for sustainable development in Agenda 2030, within the framework of the call's priorities. Grants are only granted to Swedish organisations. With Swedish organisations also means foreign organizations that have a branch or place of business in Sweden.
It is a clear ambition from BioInnovation to capture the concrete opportunities that different owners of needs see. It can be both manufacturers and suppliers as well as users of bio-based materials, products and services. In this call, priority is given to applications that have a need owner as project manager. Many need owners may find it difficult to set aside time for application work, and it is therefore natural that collaboration takes place with research executors, but the expectation is that with need owners as project managers, more focus will be placed on customer needs and market value and not primarily on the development and testing of new research results.
For more information, visit https://www.vinnova.se/en/calls-for-proposals/the-strategic-innovation-program-bioinnovation/enabling-technologies-and-processes-for-2022-01978/