Deadline: 3-Jan-23
The Health Resources and Services Administration (HRSA) is accepting applications for the fiscal year (FY) 2023 Family Engagement and Leadership in Systems of Care (FELSC) program.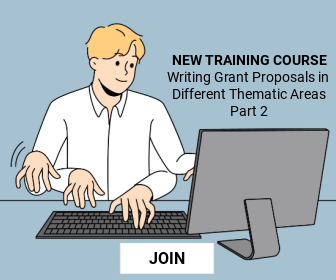 The purpose of the FELSC program is to enhance engagement of families of
children
and
youth
with special health care needs (CYSHCN) and individuals with lived experience, within the systems that serve them. Family engagement is defined as patients, families, their representatives, and health professionals working in active partnership at various levels across the health care system to improve health and health care.
The FELSC program will achieve this through two projects:
Project 1: providing national leadership on family engagement to support maternal and child health programs that serve CYSHCN.
Project 2: providing technical assistance to the HRSA-funded Family-to-Family Health Information Centers (F2F HICs).
Objectives
Project 1: National Leadership on Family Engagement

By May 31, 2028, at least 90 percent of MCH programs and stakeholders receiving recipient TA and resources through this project will report they have increased ability to engage diverse families in systems of care.
By May 31, 2024, set a baseline, and then increase by 30 percent annually the number of TA, education, and partnership building recipients/participants that report implementing best practices for increasing family engagement as identified through this project.
By May 31, 2028, increase by 25 percent the number of youth/family members trained through this project that report participating in leadership activities in MCH systems of care.

Project 2: Technical Assistance for F2F HIC Programs

By May 31, 2028, 90 percent of F2F HIC programs receiving TA will report that they have increased capability to engage diverse, underserved CYSHCN and their families in direct patient care, organizational design, and governance as a result of the support provided.
By May 31, 2028, 90 percent of F2F HIC programs receiving TA through this project will report that they have increased capability to collect, monitor, and report on family engagement data.
Funding Information
HRSA estimates approximately $600,000 to be available annually (Project 1: $300,000, Project 2: $300,000) to fund one recipient. The actual amount available will not be determined until enactment of the final FY 2023 federal appropriation.
Eligibility Criteria
Independent school districts
Native American tribal organizations (other than Federally recognized tribal governments)
City or township governments
Special district governments
Others (see text field entitled "Additional Information on Eligibility" for clarification)
State governments
Small businesses
County governments
For profit organizations other than small businesses
Nonprofits having a 501(c)(3) status with the IRS, other than institutions of higher education
For more information, visit https://www.grants.gov/web/grants/view-opportunity.html?oppId=340400