Deadline: 13-Dec-21
The Department for Digital, Culture, Media and Sport (DCMS) is inviting voluntary, community and social enterprise (VCSE) or youth sector organisation to deliver Phase 1 of the Youth Investment Fund.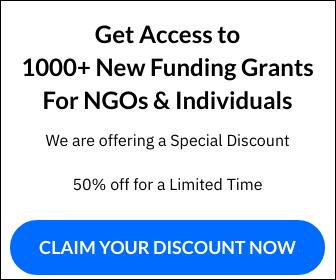 The Youth Investment Fund Phase 1 (YIF Phase 1) spending objective is to improve the effectiveness of youth services in order to drive positive outcomes for young people such as improved health and wellbeing, equipping them with skills for work and life, and empowering them to be active members of their communities and society.
YIF Phase 1 funding addresses the issue of an increasingly limited supply of capital funding to enable youth providers to expand the reach, number and range of services they currently offer.
YIF Phase 1 will work with left-behind areas in England, assessing and distributing grants for capital proposals which meet the objective of improving the effectiveness of youth services. Proposals must meet the fund's criteria: small-scale capital projects, including capital equipment, small refurbishments and other capital projects that can be delivered within the financial year. Capital projects must be viable for delivery within the 21/22 financial year, bringing fast-paced benefits to youth organisations and the young people they work with.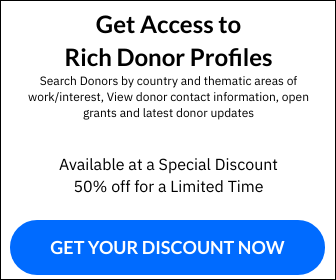 Objectives
They may include:
Installation of Green Energy e.g. solar panels, heat pumps (reducing operational costs);
Equipment to improve health and wellbeing, such as outdoor gym equipment;
IT improvements including websites, portals, platforms and new IT equipment;
Equipment that will expand and enrich youth activities offered by existing providers;
Grants for minor facility improvements to improve safeguarding and security for young people e.g. CCTV installations;
Purchase of vehicles or mobile units, which could be used for detached youth work or as mobile youth centres;
Conversions of underused space into youth facilities.
Funding Information
The YIF Phase 1 grant recipient will be responsible for assessing and distributing capital grants of up to £10m to youth sector organisations.
They estimate that the majority of capital grants will be between £5k and £50k, with between 200 and 2000 grants awarded. This is subject to the volume and quality of applications. Larger bids, where feasible, may still be appropriate for funding.
Applicants to the £10m capital fund are expected to be youth organisations or Local Authorities with existing facilities for youth provision.
Timescales
The YIF Phase 1 will require fast-paced delivery, commencing in late 21/early 22. They expect a grant competition to open for bids from left-behind areas in January/February 22, with successful projects funded and delivered by the end of the 21/22 financial year. The main YIF programme will begin during the 22/23 financial year, with lessons learned and intelligence gathered from Phase 1 informing its delivery.
Indicative milestones and Timescales: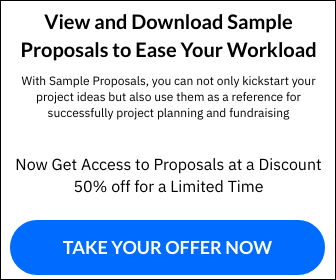 Late Dec 21 – early Jan 22: appoint Intermediary Grant Maker
Jan 22: Intermediary Grant Maker setup and preparation for capital grant competition
Jan – Feb 22: three-week competition open for capital bids
Late Feb 22: grant awards confirmed
Mar 22: five week window for capital grants to be delivered
Role of the Intermediary Grant Maker
DCMS is seeking to appoint an Intermediary Grant Maker (a VCSE or youth sector organisation with experience in grant delivery, capital expertise and knowledge of the youth sector) to administer £10m capital funding in the form of an onward grant through a limited competition to left-behind areas. The Intermediary Grant Maker will:

Work in left-behind places with stakeholders including VCSE and youth organisations, and Local Authorities;
Develop funding criteria, application documents and guidance for applicants;
Set up and manage an application portal;
Publicise the Fund;
Receive and assess applications, and make awards;
Conduct project monitoring and participate in evaluation and post event assurance commissioned by DCMS and
Regularly report progress to DCMS.

The Intermediary Grant Maker will lead engagement with a list of left-behind places as determined by Ministers to understand their existing youth services landscape and priority investment needs, informing delivery of the main YIF from 22/23 onwards.
What skills and expertise do they need from an Intermediary Grant Maker?

A youth sector or voluntary, community and social enterprise sector organisation;
Sufficient technical, financial, human and logistical capacity within the 21/22 financial year;
Experience of grant management, in particular technical assessment of bids for capital funding, and an existing appropriate IT system to support grant management services;
Understanding of and ability to work with the youth sector;
Understanding of and ability to work with local government;
England-wide reach.
Eligibility Criteria
VCSE sector or youth sector organisations are encouraged to apply for this role. Applicants may take the form of sole legal entities or may wish to combine to form consortia, joint ventures (JVs), unincorporated associations or partnerships. This may, for example, apply to entities who feel that alone they do not have the capacity or capability to address the size and scale of the Department's requirement. Applicants are responsible for determining the most appropriate approach to delivering their proposal.
The following additional information applies to applicants who put forward a joint approach:
A Lead Party that shall submit an application on behalf of all Parties to the JV/consortium must be identified; The Lead Party shall be responsible for all communication with the Department during the procurement process;
As part of their application, the applicant must submit a structure diagram identifying the roles and relationships between the Parties including all relevant companies, their respective parent or ultimate holding companies. The structure should make clear who will be responsible for delivery of the grant and ensure that, as a minimum, the legal obligations and liabilities of the applicant are borne by an entity or entities which satisfy the financial and economic requirements set out in the ITA. Where the group is proposing to create a separate legal entity, such as a special purpose vehicle (SPV) or consortium, they should provide details of the actual or proposed percentage shareholding of the constituent members within the new entity and details of its legal and operational structure. An SPV is a legal entity that is formed to perform a specific contract;
The applicant must submit written confirmation from each Party that they authorise the Lead Party organisation to act on their behalf in relation to this procurement exercise;
If awarded a grant, unless otherwise stated in your application, each of the Parties shall be jointly and severally responsible for the due performance of any grant agreement with the Department.
Applicants must advise the Department if there is any change to their legal status and/or composition during or after the appointment process, and the Department reserves the right to disqualify applicants where significant or material changes occur.
Mandatory requirements:
Sufficient technical, financial, human and logistical capacity within the 21/22 financial year;
Experience of grant management, in particular technical assessment of bids for capital funding, and an appropriate IT system to support grant management services;
Understanding of and ability to work with the VCSE sector, particularly youth activity/service orientated organisations;
England-wide reach.
Desirable requirements:
Ability to contribute match funding (in particular, capital funding where YIF Phase 1 funds initial time-limited phases of a larger project, or resource funding to complement capital projects);
Understanding of and ability to work with local government.
For more information, visit https://www.gov.uk/government/publications/youth-investment-fund-phase-1-grant-competition