Deadline: 28-Feb-23
The Lemonaid & ChariTea Foundation is currently accepting applications from local non-profit organizations and non-government organizations to support entrepreneurial and income-generating initiatives in regions that currently do not have fair access to the global economic system.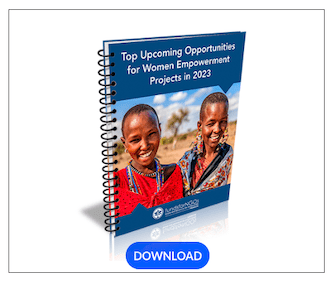 They work with local organizations that implement projects for positive change and economic independence in their communities.
Focus Areas
As their vision and mission already state, their concern is to contribute to a system that gives all people the opportunity to be economically included, to be entrepreneurial and to generate income. As such, their project grants focus on the interconnected areas of education, access to finance, value chains, and advocacy:
Value Chains

Growth as they have known it so far tends to be exclusive and not beneficial for a large part of the population. Therefore, this focus area aims to create access to value chains and value for those who are often at the end of global value chains.

Education

All of their projects aim to empower people in different ways and on different topics. They contribute to inclusive and equitable quality education that enables individuals to make their own informed choices and understand the impact of their actions on the environment.

Advocacy

Campaigning for a marginalized group or issue is necessary to potentially gain more support or funding, or simply to bring attention to an underfunded issue. It can also be a necessary activity, complementary to direct project implementation, to ensure project success on a systematic level.

Access to Finance

The term "access to finance" is often used concurrently with the term financial inclusion and aims to provide access to financial services for groups that do not have access to formal finance. It is an enabler for entrepreneurial action that has a greater social impact on the surrounding society.
Cross-cutting Themes
Cross-cutting themes are topics that they believe need to be addressed in order to contribute holistically to a more equitable world. These do not have to be the sole focus of a project, but can be addressed in parts and are often interconnected.
Gender

They support projects that work to reduce structural gender inequalities.

Marginalized people

They work with projects that target groups of people who have historically been excluded from development initiatives, such as indigenous groups or people with disabilities.

Innovation

In innovation lies the key for any entrepreneur. Projects that focus on a pilot project or try out new ideas and share lessons learned are innovative.

Climate & Resource Management

They consider projects that contribute to the resilience of their communities to climate shocks and promote resource management to mitigate the ongoing global climate crisis.
Funding Information
Funding is available for amounts between 10.000€ – 50.000€ per calendar year.
Project Duration
The project duration is a maximum of three years. The organization's own contributions should be:
In the first year, a minimum of 15%;
In the second year, a minimum of 25%;
In the third year, a minimum of 50%.
Eligible Country
Applications will be considered from organizations with projects in the following country:
Eligibility Criteria
Local Non-government organisations;
Non-profit organisations.
For more Information, visit Open Call for Project Proposals.