Deadline: 18-Nov-21
The Balkans Youth: Linking Education, Abilities and Partnership Potential in Regional Employment Practice (BY LEAP) is announcing an open call for Small Grants to Civil Society Organisations.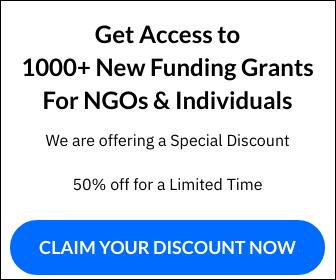 Thematic Areas
Improvement of legislative and strategic framework for youth entrepreneurship:

Drafting

policy or legislation recommendations;

Monitoring activities;

Facilitation of contacts, consultations and discussions between different stakeholders;

Advocacy for the revision of existing legislation and adoption of new legislation in accordance with EU standards and requirements;

Establishme

nt of dialogue with political parties, groups of parliamentarians or legislative bodies;

Support to innovative business initiatives:

Tes

ting and implementation of business plans and sustainability strategies;

Testing of innovative approaches to starting up a business;

Support to business incubation;

Support to innovative youth business initiatives based on but not limited to student company model;
Supporting rural CSOs participation in entrepreneurial learning promotion, policy processes and networking;

Technical and professional support to youth entrepreneurship:

Purchasing software, databases, developing websites, and providing equipment to develop innovative virtual youth business initiatives;
Training actions, study visits, field trips and internships in country of project implementation;

Commu

nication and information activities at avocation Supporting consultation with stakeholders;

Promotion of entrepreneurship and improvement of entrepreneurial learning and spirit:

Prom

otion of good practice examples of youth entrepreneurship;

Actions aimed at ensuring adequate outreach towards grassroots and other types of local CSOs;

Public awareness raising campaigns;

Publication of leaflets, manuals on best practice;

Organization of conferences, roundtables, workshops and seminars (a limited number in terms of days and events per proposed action);

Promotion

of the

implementation of adopted laws and regulations
Funding Information
The total avail

able amount for the Small Grants Program is 240,000.00 EUR.

Interested Applicants may apply for financial support between:

Minimum

amount: 10,000 EUR

Maximu

m amount: 20,000 EUR

The duration of selected Project should be from 8 to 10 months.

Selected CSOs w

ill be obliged to implement their Projects in the period starting from December 1st 2021 up to November 1st 2022.
Expected Results
Designed an

d tested measures and actions which enable successful student and youth company operation growth and transformation into sustainable businesses;

Created jobs and opportunities for youth, including higher value added jobs;

Created policy and regulatory improvements (proposed legal acts, bylaws, designed new support mechanisms, participation in official working groups and institutional mechanisms) for better business environment;

Raised number of CSOs involved in advocacy activities of CSOs and other networks dealing with youth issues;

Advanced dialogue between the private sector and educational institutions on support market driven educational and training needs;

Increased n

umber of young people in local innovative entrepreneurship promotion activities and employability boosting activities
Eligibility Criteria
In order to be eligible for support within the Small Grants Program, the Applicant, and co-applicants (partner organizations) must:
be officially registered (legal person)

be non-profit making;

be civil society organization or non-profit making enterprises;

operate for at least 1 year;

be established and operating in one of the project IPA Beneficiaries Albania, Bosnia and Herzegovina, Montenegro, North Macedonia, Serbia or Turkey;

have experience and is active in the field of youth employment and/or entrepreneurship and/or entrepreneurial education and/or providing business support services to youth business initiatives (eg youth business hubs, incubators, co-working spaces);

have demonstrated leadership potential, openness to growth and change and willingness to engage in partnerships with the BY LEAP Project Consortium;

be directly responsible for the preparation and management of the project.

have the management capacity, professional competences and qualification required to successfully complete the proposed action

have no criminal or civil law violation records with the organization and management.
For more information, visit https://bit.ly/3nkbmiV