Deadline: 26-Aug-22
This call for proposals from UN Women is for capacity building toward the prevention of gender-based violence and human trafficking.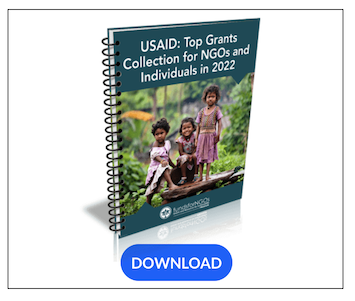 This agreement with counterpart seeks a person responsible for:
Institutional strengthening of capacities to improve the quality of care and services in shelters for women victims of gender-based violence;
Strengthening the capacities of state officials and humanitarian actors on the new dynamics of human trafficking for sexual exploitation in the context of the pandemic;
The virtualization of 4 courses aimed at public officials and humanitarian actors in Ecuador; and the
Development of the training process aimed at 200 state officials and humanitarian actors at the national level.
Priority Areas
The six priority areas are:
Expand women's voices, leadership and participation.
Eliminate violence against women and girls.
Strengthen the implementation of the women's peace and security agenda.
Increase the economic autonomy of women.
Make gender equality priorities central to national, local, and sectoral plans, budgets, and statistics.
Implement global standards, policies and benchmarks on gender equality and women's empowerment, laying the foundation for action by governments and other stakeholders at all levels.
Funding Information
The budget range for this proposal should be US$40,000 to US$45,000.
Competencies
The bidding NGO must have the following experience:

At least 3 years of work experience in gender, human mobility and/or human rights issues.
At least 2 years of experience in training, training or capacity building processes.
At least 2 experiences of virtualization of courses and administration of digital platforms.

Coordinator:

Professional in sciences social sciences, anthropology, humanities, or related, with studies of fourth level in politics public, developing, Rights humans, gender, processes or others relative to the position.
Experience of at least 3 years in gender, human rights, human mobility or other related matters.
Experience of at least 3 years in project coordination, reporting, monitoring of activities Y compliance of goals.

Technician specialist in gender and/or human mobility:

Professional in humanities, social sciences, public policy, pedagogy or related.
Experience of at least 2 years in the design of participatory methodologies and training processes on issues of gender, human mobility and/or human rights.
Technician in virtualization and virtual pedagogical mediation .
Systems Engineer and/or related.
Master's degree in Virtual Education or Systems Engineering or related
Experience of at least 2 years in Virtual Education or Management of digital systems or planning and execution of computer projects.
Acceptance of the terms and conditions contained in the model Association Agreement
The proposals must include an acceptance of the terms and conditions that appear in the Association Agreement model or their reservation or objection to them.
Submission of such reservations or objections does not mean that they are automatically accepted by UN Women should the applicant organization be selected as a Responsible Party.
UN Women will assess any reservations or objections during its evaluation of the proposal and may accept or reject any reservations or objections.
For more information, visit https://www.unwomen.org/en/about-us/programme-implementation/2022/08/llamado-a-propuestas-unw-ac-ecu-cfp-2022-001-capacidades-hacia-la-prevencion-de-vbg-y-la-trata-de-personas