Deadline: 28-Apr-23
The U.S. Consulate General Peshawar is pleased to announce an open competition for proposals to: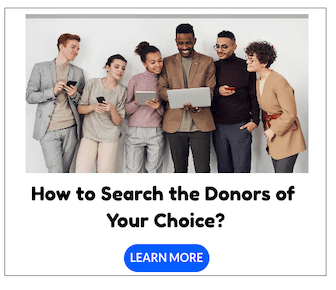 Project Goals
These projects will advance several Mission goals:
Pakistan implements its commitments to reduce emissions, advances sustainable solutions to environmental challenges, and supports an equitable, clean, and resilient energy future.
Pakistan accelerates inclusive, private sector-led economic growth and imports more U.S. goods and services.
Pakistani society is better educated, more skilled, more inclusive, and healthier.
Project Objectives
The specific objectives will depend on the nature of the proposals received from the grantees. Organizations may submit one or more proposals under this funding opportunity, but each proposal must address at least one of the three priority areas. Objectives can include:

Empowering civil society to increase rule of law and transparency, advocacy for underserved and at-risk populations, and tolerance for ethnic and religious diversity.
Increasing awareness and incentivizing students to apply for study abroad for better educated youth.
Providing solutions to entrepreneurs for overcoming barriers to starting and succeeding in business.
Increasing awareness and action to promote clean energy, and to protect the environment and natural resources.
Priority Areas
Raise Awareness and Inspire Action on Environmental Protection: This grant will increase appreciation and awareness of the importance of environmental protection and climate change mitigation to long-term economic development in environmentally sensitive areas. The project would encourage citizen activism and strategies for partnering with local organizations and governmental bodies in order to protect the environment and promote sustainable development in Khyber Pakhtunkhwa.
Foster Economic Empowerment and Entrepreneurship Opportunities: This project would promote microenterprises, the growing tech sector in Khyber Pakhtunkhwa, and/or women's, youth, and minorities' entrepreneurship, economic empowerment, and/or access to finance. Particular emphasis should be placed on strengthening networks of entrepreneurs as well as connecting them with incubators and subjectmatter experts at higher education institutions and other centers of excellence. Other types of projects aimed at achieving the goal of fostering economic empowerment and entrepreneurship would also be considered.
Promote Education in the United States: Through this project, the grantee will disseminate information about educational opportunities in the United States to promote the wide range of U.S. educational institutions and the benefits of studying in the U.S., as well as disseminate information about the variety of exchange programs offered by the U.S. Department of State in Pakistan. The United States Education Foundation in Pakistan (USEFP)'s Educational Advisors should be engaged throughout the period of performance. The grantee would be expected to disseminate and market information and to create long-term partnerships between USEFP and partner organizations in Khyber Pakhtunkhwa.
Funding Information
Length of performance period: Up to twelve (12) months
Number of awards anticipated: 5 awards
Award amounts: Awards may range from a minimum of $50,000 to a maximum of $250,000
Total available funding: $250,000
Anticipated program start date: September 30, 2023
Project Audience(s)
The project audiences will largely depend on the grantee's proposal. In general, the Public Diplomacy Section of the U.S. Consulate in Peshawar encourages inclusive audiences and prioritizes women, youth, and minority community audiences in rural areas of Khyber Pakhtunkhwa, including the Newly Merged Districts.
Eligibility Criteria
The following organizations are eligible to apply:

Not-for-profit organizations
Civil society/non-governmental organizations
Think tanks
Public and private educational institutions (Not-for-profit departments)

Organizations may sub-contract with other entities, but only one, non-profit, nongovernmental entity can be the prime recipient of the award. When sub-contracting with other entities, the responsibilities of each entity must be clearly defined in the proposal.
For more information, visit Grants.gov.