Deadline: 30-Sep-21
The South Central Power Company Foundation's Operation Round Up Grant Program to provide financial support to groups and organizations involved in public, charitable, educational, humanitarian and scientific purposes in the service territory of South Central Power Company.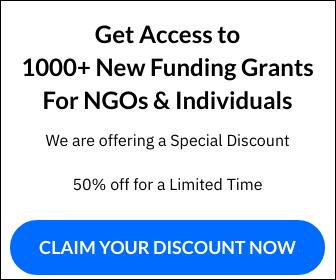 Funding Information
Grant awards are available in amounts not to exceed:
$10,000 for groups and charities
$ 5,000 for band instruments
$ 3,000 for food pantries
$ 2,000 for families
$ 1,000 for individuals
Criteria
The Foundation will not be the sole source of funding for any project or event. The applicant will be responsible for a portion of the project cost. And the applicant must list the other sources of income for the project on page 2 of the form.
Applications must be signed by a representative of the party filing the application.
Organizations or groups must attach a recent financial or profit/loss statement.
Grants will not be awarded to cover operating expenses or to pay salaries.
Requests for grant funds cannot exceed the total budget or the project cost. Please do not round up or ask for more than your budget.
Grant awards are limited to one per individual, group or organization per calendar year. Once an award is made, no further awards will be made to an individual, family, or group or organization until a final report is filed demonstrating how the funds under the previous award were expended. Final reports must be filed within 12 months of completion of the project or event funded by the Foundation.
For more information, visit https://www.southcentralpower.com/south-central-power-company-foundation/operation-round-up/