Deadline: 22-Jul-22
The OVO Foundation has launched a new call for applications for the Climate Changers programme.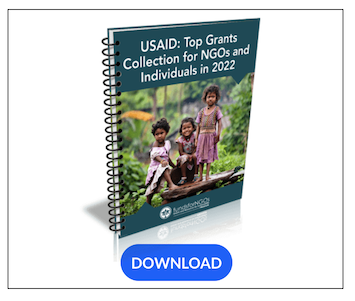 The OVO Foundation is on the lookout for projects that will help us to deliver on their vision: to give every child and young person a greener, fairer world to grow up in.
Goals
This vision is underpinned by two goals:
Equip less advantaged children and young people with improved skills, knowledge, and confidence to take action on sustainability issues and contribute to building sustainable communities
Ensure less advantaged children and young people live in a sustainable community with increased access to green spaces and opportunities
Focus Areas
In order to attain these goals, they are looking for partners and projects that work across the following areas:
Campaign for better climate change education
Increase opportunities for children and young people to learn from and connect to nature in / around schools
Inspire positive action on the climate crisis in / beyond schools
What will OVO Foundation bring to the partnership?
Total funding of up to £350k over a three-year period, depending on the stage of the project.
Support for the development and/or expansion of the project.
An understanding of research and challenges relating to children, young people, and the climate crisis.
A strong interest in supporting promising projects and helping partners to demonstrate their concept is relevant and applicable elsewhere.
Support in disseminating learning from the project and connecting with others.
Outcomes
Focusing their funding on the three areas will allow them to:
Improve the wider ecosystem within which schools operate and climate change education is delivered
Increase opportunities for children and young people to access local green spaces, helping connect them to nature
Lead and inspire positive action in and beyond schools to deliver measurable outcomes on the climate crisis
What won't they fund?
Projects and organisations that don't meet their key selection criteria (at a minimum)
The promotion of religious or political causes, general appeals or circulars, individual sponsorship, events or conferences
A project's core costs alone
Projects that take place outside of the UK
Individuals, bursaries or student fees
Short-term or one-off projects
Eligibility Criteria
They will only consider applications for projects that are developed and managed by a legally identified not-for-profit.
Selection Criteria
Align with their vision and goals by:

Campaigning for better climate change education
Increasing opportunities for children and young people to learn from and connect to nature in/around schools
Inspiring positive action on the climate crisis in/beyond schools.
Pursuing an ambition to ensure all children and young people grow up in a greener, fairer world.

Target the groups that OVO Foundation is passionate about benefiting, which means you:

Work with children and young people (up to 25).
Work in UK geographic area(s) and/or settings which have higher levels of need amongst children and young people, as measured by, for example, data on social mobility, child poverty, or pupils in receipt of free school meals.
Support children and young people from less advantaged backgrounds or lower income communities, including via educators/volunteers who work with children and young people.

Be relevant, meaningful and clear on impact, and clearly articulate how the project will be measured, including:

Demonstrate that there is a clear and compelling need.
Articulate how impact will be measured, focusing on outcomes as well as outputs.
Have data that, at a minimum, shows some positive change amongst those already receiving or using your intervention.
They will take a flexible approach to this question where ideas or proposals are at an early stage.

Be confident in delivering, or having potential to deliver, high-impact projects at reasonable cost which means projects:

Demonstrate value for money in terms of providing a high return on investment (i.e. they seek projects that show high impact in relation to the funding amount), as well as be delivered in a cost-effective way.

Share their ambition in wanting to scale which means:

Demonstrate potential to be scalable to other settings and geographic areas.
Have considered sustainability of the project beyond their investment.
Have a project budget up to £350k (for more established projects) over three-years.
For more information, visit https://www.ovofoundation.org.uk/climate-changers-ovo-foundations-call-for-ideas-and-proposals/