Deadline: 22-Oct-21
The United States Agency for International Development (USAID) has joined with several U.S. Government (USG) supported agencies to support Partnerships for Enhanced Engagement in Research (PEER).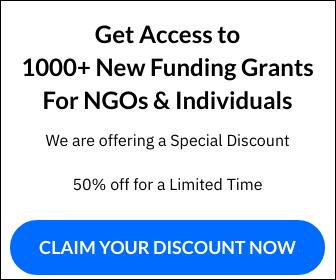 Administered by the U.S. National Academies of Sciences, Engineering, and Medicine (NASEM), PEER is a competitive grants program that invites scientists in developing countries, partnered with USG-supported collaborators, to apply for funds to support research and capacity-building activities on topics with strong potential development impacts.
Through PEER, the Lab leverages investments by other USG-supported agencies and private sector companies in scientific research and training in order to enhance the development priorities of USAID. USG-funded partners must be investigators who will contribute to the scientific merit and impact of PEER projects through expertise, skills, methodologies, laboratory access, and synergies with ongoing projects.
In this call, PEER aims to support research projects that focus on the impacts of COVID-19 and potential solutions that can emerge from this pandemic. The COVID-19 pandemic has led to unprecedented global challenges and uncovered weaknesses in the ability of governments, the private sector, and local and international actors to deliver services and resources across many systems.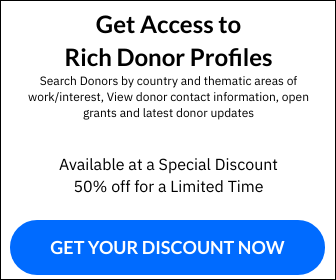 This has been true in food and agriculture, healthcare, and education, among other sectors. However, the pandemic also has inspired innovation in areas such as digital technology and social organization, and there are many examples of countries or communities effectively coordinating to confront this threat.
This PEER funding opportunity looks to support locally-led research projects that (1) aid in our understanding of how shocks such as COVID-19 affect key sectors in developing countries and (2) test approaches to help communities and sectors respond to and mitigate the effects of COVID-19 or similar future shocks.
PEER is interested in projects that unearth insights about the resilience of systems to shocks, supply chain responses to shocks, shocks as a driver of social and economic inequality, and the intersection between challenges within key sectors and digital solutions.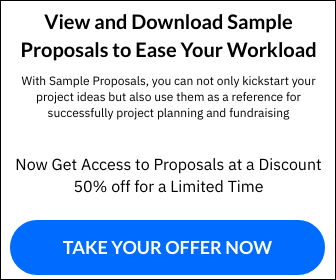 Regional collaborations among multiple countries are allowed, provided that they address research that is within the scope of the focus area and the primary PI is based in an eligible country. Co-PIs may be involved in such regional collaborative projects, provided that the co-PIs are also based in a PEEReligible country.
Applications that explicitly connect their proposed research in the focus area to the development goals of the country's USAID Mission will generally be more competitive. Applicants are encouraged to explore how their proposed research relates to country-specific development objectives, which are reflected in Country Development and Cooperation Strategy (CDCS) reports that are posted publicly on each USAID Mission's homepage. Each CDCS lays out high-level strategic priorities for each bilateral USAID Mission over a five-year time frame.
It encourages PEER applicants to review CDCS reports and other documents specific to USAID Mission priorities and reflect how their proposed research may contribute to these high-level objectives.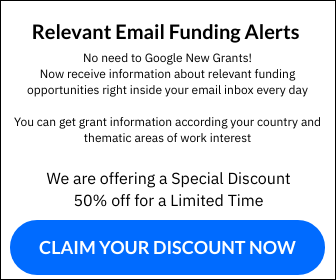 Focus Areas
Potential sectors that might be studied include but are not limited to the following:
Digital innovations (e.g., cashless transfers, geospatial and big data)
Education (e.g., effects of school closure on learning, digital solutions for remote education)
Agriculture and food (e.g., resilient value chains, effects of COVID-19 on food systems)
Women and gender (e.g., disproportionate impact of shocks, COVID-19 and gender-based violence)
Public health (e.g., novel approaches to contract tracing, mobile health, vaccine distribution)
Funding Information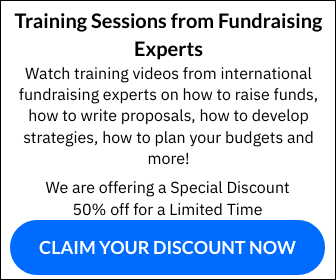 Awards will be for a maximum of U.S. $70,000 regardless of the number of institutions involved.
The primary objective of the PEER COVID cycle is to support collaborative research projects one year in duration.
Types of Research Activities Supported by PEER
PEER supports research awards from a wide range of academic disciplines including the natural, physical, social, behavioral, and economic sciences, as well as engineering, provided that the proposed work fits within the scope of this year's call. Applicants should clearly articulate how their proposed research project will impact their local, regional, or national communities.
PEER supports primary and secondary data analysis, and research questions may be explored utilizing quantitative, qualitative, or mixed methods research design. Applications proposing secondary data analyses may use data from readily available datasets resulting in publication-quality research papers and dissemination activities that can inform and influence policies and programs. Projects may cover diverse types of research activities, including but not limited to the following: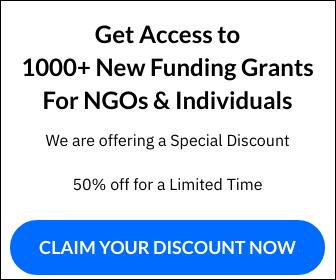 Design and conduct of baseline surveys, modelling and simulation, implementation/operational research
Primary data collection by researchers and undergraduate and graduate students working under the supervision of a principal investigator
Primary and secondary data analysis, and research questions utilizing quantitative, qualitative, or mixed methods research design.
Development of new technologies or instruments
Proof-of concept studies and formative investigations
Social science and behavior change research
Systems research and policy studies
Primary research or data collection for understanding underlying social, political, and economic context of development challenges
Secondary data analysis of publicly available or other readily available datasets
Working visits to share and analyze data and write papers with USG-supported partners
Dissemination events and stakeholder meetings to translate research results to policy-makers and the community
Collaboration with local NGOs to train communities, perform outreach, or engage residents around science research education and science literacy.
Identification of social barriers to the uptake of interventions or policy changes, etc. discovered by societal outreach and education
In addition to research, PEER projects may also be used to support capacity building activities that contribute to research objectives, including education and training support for students, postdoctoral associates, and researchers; international travel; conference and workshop attendance; communications; and equipment, materials, and supplies for developing country institutions and research networks.
Geographical Focus
Following are the only countries from which proposals are accepted in the COVID-19 cycle of PEER:
Eligibility Criteria
Eligible applicants must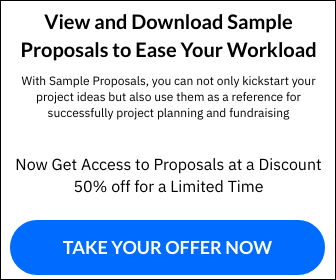 Hold a research or teaching position at a higher educational institution (university) in a PEER-eligible country;
Be citizens or permanent residents of a PEER-eligible country; and
Be living and working in the country from which they are applying.
Women and behavioral and social scientists are strongly encouraged to apply.
Applicants based at non-profit organizations (NGOs) or government-managed research laboratories, centers, or institutes are not eligible to serve as principal investigators on PEER projects but can serve as co-PIs. Applicants with questions are encouraged to consult program staff at [email protected] prior to submitting their pre-proposal.
The PEER program aims to leverage USG's broader scientific investment in research and development to support USAID's development goals in priority countries. For this reason, developing country researchers are required to partner with a researcher who currently receives USG funding to apply for a PEER award.
Both the PEER applicant and the USG-supported researcher must benefit from one another's expertise and establish truly collaborative research that is not driven solely by the US partner.
USG funded partners in PEER applications must have the capacity to contribute to the scientific merit and impact of PEER projects through expertise, skills, methodologies, laboratory access, and synergies with their ongoing USG-funded projects. Prior to submitting a pre-proposal, collaborative arrangements between the developing country researcher and an eligible USGsupported partner must already be established.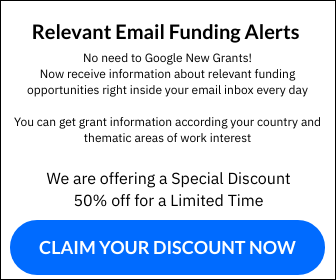 For more information, visit https://sites.nationalacademies.org/cs/groups/pgasite/documents/webpage/pga_367633.pdf