Deadline: 1-Nov-22
The Partnerships in Environmental Management for the Seas of East Asia (PEMSEA) is pleased to announce an open call for the Small Grants Competition that provides opportunities for the youth in the East Asian Seas (EAS) Region to develop and lead initiatives to taking actions in protecting the region's oceans and coasts.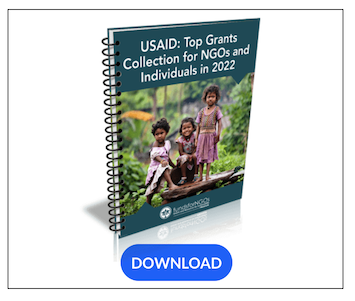 This hopes to highlight and promote youth's engagement in addressing pressing environmental issues, particularly in the ocean and coasts of the region, as well as the drivers of ocean decline, which includes climate change, overfishing, marine pollution, expansion of ocean infrastructure and trade.
Up to $2,000 will be awarded for the implementation of winning project proposals for the sustainable development of coastal and ocean areas in the East Asian Seas (EAS) region. Along with funding, the grantee(s) will receive guidance and advice from PEMSEA throughout the project implementation to ensure its success and sustainability.
Funding Information
Three levels of grants will be made available to provide opportunities for more members of the network to implement projects in their communities or countries:
$700 for event ideas like impactful community/ youth events or gatherings
$1,000 for bigger ideas that can be implemented with small group of peers
$2,000 for projects which involve a larger group and bigger impact
Eligibility Criteria
The Youth Grant Competition welcomes proposals from youth in the EAS region to strengthen and support youth capacity to develop and/or lead environmental initiatives in their respective locales. Project proponents must be directly involved in the planning, management, and implementation of the projects in their respective countries/ communities.
Applicants must be 18-30 years old and a citizen of Brunei Darussalam, Cambodia, China, Democratic People's Republic of Korea, Indonesia, Japan, Lao People's Democratic Republic, Malaysia, Philippines, Republic of Korea, Singapore, Thailand, Timor-Leste or Viet Nam.
All proposed projects should be bold and potentially transformative, with a primary focus on ocean and coastal communities. Projects should align with the theme of Coastal communities, life with the ocean. For example, projects can be linked to focus areas such as marine plastics, marine biodiversity, and climate change. There must be a clear link to the sustainable development of coastal and ocean areas.
Projects should ideally be proposed in collaboration with local youth organizations, communities and/or local government. This can include institutional partners, such as members of the PEMSEA Network of Local Government, the PEMSEA Network of Learning Centers, other universities, NGOs, or similar institutions.
For more information, visit https://www.pemsea.org/our-work/youth/eas-futures-small-grants-competition