Deadline: 26-Feb-23
The U.S. Embassy Ghana Public Diplomacy Section of the U.S. Department of State announces its Public Diplomacy Small Grants Program.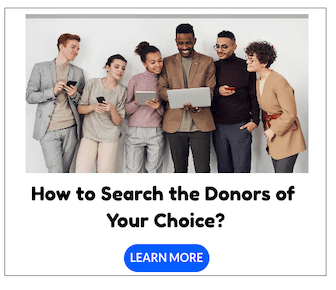 Purpose of Small Grants: to strengthen ties and build relationships between the United States and Ghana through activities that highlight shared values, goals, and cooperation.  All programs must include a strong, American element, and/or connection with American expert(s), organization(s), or institution(s) (separate and beyond any involvement with the U.S. Embassy or its American Corners) and have as a primary goal the promotion of increased understanding of American values, perspectives, and policies aligned with priority areas.
Examples of Public Diplomacy Small Grants Programs include, but are not limited to:
Academic or professional speaker programs involving an American speaker, either in person or virtual;
Artistic and cultural workshops, joint performances, or exhibitions involving the work of American artists or American subject matter;
Programs developed by U.S.-government sponsored educational or professional exchange program alumni that advance priority goals;
Priority Program Areas
Improve Accountable Governance, Strengthen Democratic Institutions, and Promote Human Rights

increase transparency in the public sector and civic engagement
protect human rights
support anti-corruption efforts
strengthen the judicial sector

Protect Press Freedom

offer professional development for journalists
promote media literacy among priority audiences
combat and expose disinformation

Engage Youth and Marginalized Communities to Bolster Peace and Security

counter violent extremism and gender-based violence
promote social inclusion
reduce discrimination in all its forms

Promote Opportunity and Sustainable, Inclusive Economic Growth

support entrepreneurship
promote environmental protection, alternative energy, climate mitigation
expand Science, Technology, Engineering, Math (STEM) learning opportunities
Funding Information
Length of performance period: 6-18 months
Number of awards anticipated: 8 to 10 awards (dependent on amounts)
Award amounts: awards may range from a minimum of $15,000 to a maximum of $35,000
Total expected available funding: up to $225,000
Participants and Audiences: Programs may be geared to a variety of audiences, depending on the topic.  Statements of Interest will be evaluated based on a well-reasoned strategy for addressing intended audience, as well as appropriate inclusivity, whether based on gender, religion, sexual orientation, age, or disability.
Eligibility Criteria
The Public Diplomacy Section encourages applications from the United States and Ghana, including:

Registered not-for-profit organizations, including think tanks and civil society/non-governmental organizations with programming experience
Individuals
Non-profit or governmental educational institutions
Governmental institutions
Ineligibility Criteria
The following types of programs are not eligible for funding:

Programs relating to partisan political activity;
Charitable, development, or social welfare activities;
Construction programs;
Programs that support specific religious activities;
Fundraising campaigns;
Lobbying for or against specific legislation or programs;
Scientific research;
Programs intended primarily for the growth or institutional development of the organization; or
Programs that duplicate existing programs.
For more information, visit U.S. Embassy in Ghana.