Deadline: 7-Dec-21
The Michigan Health Endowment Fund has launched 2022 Community Health Impact initiative to support health-focused, community-based organizations with bold ideas to address health challenges in any of the Health Fund's focus areas.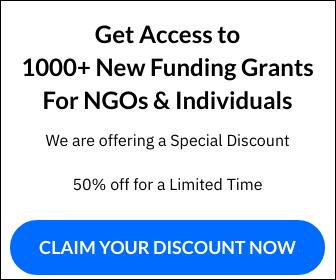 Goals 
The goals of the 2022 Community Health Impact initiative are:
Increase or improve collaboration among providers, service agencies, the business community, and community-based organizations within a community to address health issues in a sustainable way.
Provide resources to help empower communities to solve their most pressing health issues and successfully implement health-focused, community driven interventions.
Focus Areas
Access to Healthy Food
Behavioral Health Services
Foodborne Illnesses Prevention
Health Related Transportation Services
Health Services for Foster and Adopted Children
Infant Mortality
Technology Enhancement
Wellness and Fitness
Key Components
Collaboration Planning:

Cross-sectoral collaborations
Responsive to both community needs and capacity of the collaborative
Planning, discovery, and development of a collaborative
New collaboratives or existing collaboratives looking to work together in new ways
Focused population of interest or focused geography
Data-informed
Work should be related to the eight focus areas, health disparities, or social determinants of health
Leads to sustainable collaboratives

Community-Based Implementation

Organization or collaborative
Responsive to community needs
Program implementation
Implementation of a community-driven solution
Narrowly focused population of interest or focused geography
Data-informed
Work should be related to the eight focus areas or health disparities
Leads to sustainable community change
Funding Information
Grant Range: $15,000 to $100,000
Requests cannot exceed 20% of your organization's operating budget
Administrative/indirect costs cannot exceed 20% of proposal budget
Grants can be one or two years in duration, but the total request is limited to $100,000
Grassroots organizations, small, and medium size nonprofits are encouraged to apply
Eligibility Criteria
Nonprofits, local units of government, and the State of Michigan are eligible for grants. Applicants must:
Be recognized by the Internal Revenue Service as a nonprofit organization;
Be based in Michigan;
Have a current certified financial audit; and
Have at least 1 FTE
For more information, visit https://mihealthfund.org/grantmaking/community-health-impact