Deadline: 4-Nov-21
The National Fish and Wildlife Foundation (NFWF) has announced Pecos Watershed Conservation Initiative 2022 to support conservation projects that align with the priorities.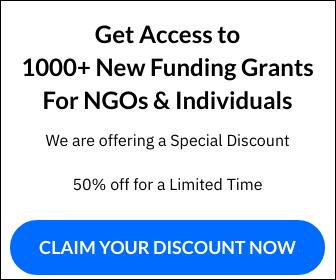 Grants will be awarded in three categories: Habitat Restoration and Species Intervention. Program priorities include implementing habitat restoration strategies and increasing baseline species information for species of interest within specific aquatic and grassland focal areas.
Program Priorities
All proposals must specifically address how projects will directly and measurably contribute to the accomplishment of one or more of the program priorities as identified in the Southwest Rivers Program Business Plan.
Habitat Restoration and Management Grants: Grants will be awarded for projects that improve habitat for one or more of the target species:

Stream and Riparian Habitat: Create and enhance riparian habitat in focal geographies to benefit target aquatic species. This work may include flexible management prescriptions for upland grazing and restoration of native vegetation.
Grassland Habitat Restoration and Management: Implement outcome-based grassland restoration and grazing management projects that use a range of practices and prescriptions to create, sustain or improve large blocks of high-quality Chihuahuan desert grasslands for the focal species.
Outreach and Technical Assistance: Improve the management of public and/or private lands that contain habitat or potential habitat for focal species.

Species Intervention Grants: Grants will be awarded for projects that secure or establish populations of certain target aquatic species, including Pecos gambusia, Pecos pupfish and Texas hornshell:

Securing existing populations: Implement strategies that protect target species from invasion and/or disease.
Establishing new populations: For target species with limited range that are threatened by invasion, translocate individuals to suitable habitats that will increase redundancy and establish protected populations.
Funding Information
The Pecos Watershed Conservation Initiative will award up to $1.4 million in the 2022 funding cycle. NFWF expects to make 5-8 grant awards from this Request for Proposals.
Projects should begin within six months of the award date and be completed within three years of the agreed start date.
These grants require matching contributions (either cash or in-kind) valued at 50% of the total project costs (1:1 ratio).
Matching funds may be federal or non-federal in origin, with that distinction made in the Matching Funds section of the application. If achieving the match requirement is an impediment, contact NFWF staff representatives to discuss.
Ineligible Uses of Grant Funds
Equipment: Applicants are encouraged to rent equipment where possible and cost-effective or use matching funds to make those purchases.  NFWF acknowledges, however, that some projects may only be completed using NFWF funds to procure equipment. If this applies to your project, please contact the program staff listed in this RFP to discuss options.
Funds from this program cannot support fee title land acquisition projects. However, funds may cover certain transaction costs associated with an acquisition (appraisals, title searches, surveys) and for conservation easements.
NFWF funds and matching contributions may not be used to support political advocacy, fundraising, lobbying, litigation, terrorist activities or Foreign Corrupt Practices Act violations.
NFWF funds may not be used to support ongoing efforts to comply with legal requirements, including permit conditions, mitigation and settlement agreements. However, grant funds may be used to support projects that enhance or improve upon existing baseline compliance efforts.
Eligibility Criteria
Eligible applicants include: non-profit 501(c) organizations, U.S. Federal government agencies, state government agencies, local governments, municipal governments, Tribal Governments and Organizations, and educational institutions.
The Initiative will award grants in southeastern New Mexico and west Texas within the focal areas.
For more information, visit https://bit.ly/3vHt2cg