Deadline: 24-Mar-23
The Welsh Government wales and Africa (WCVA) has announced an open call for the 3rd round of the Wales and Africa Grant Programme for community groups and organisations throughout Wales who work with partnerships in Sub Saharan Africa.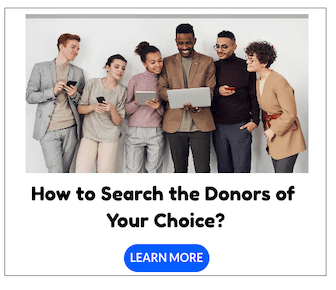 The Wales and Africa grant scheme is a flagship initiative of Welsh Government's Wales and Africa programme.  The scheme enables community groups and organisations in Wales to access funding for small-scale projects that contribute to Wales' delivery of UN Sustainable Development Goals and deliver benefits to Wales and Africa.
The Wales and Africa programme supports and encourages civil society, business and public bodies in Wales to take action on poverty in Africa through active global citizenship, skills exchanges a and mutual learning, partnership working, and climate change action.
Themes
Funding Information
Applicants can apply for funding between £1,000-£25,000 for a 12 month project.
Eligible Activities
The grants scheme can be accessed by groups in Wales who work in collaboration with African partners to deliver a diverse range of activities, including:

Building capacity of small Welsh international development NGOs
Promoting international development volunteering
Promoting best practice in fair trade and ethical procurement across all sectors
Facilitating the work of diaspora communities in Wales to maximize their impact on SDG delivery in their home country.
Health projects
Projects run for and by people with disabilities
Eligibility Criteria
In order to be eligible, you must:

Be an incorporated body based in and operating for the benefit of people in Wales
Have governing documents containing suitable asset lock and dividend distribution control
Have the ability to demonstrate suitable oversight and independence from a qualified and quorate Board with a minimum of three directors or trustees
Have appropriate minimum policy standards in place (e.g., safeguarding).

Applicants will also need to ensure that their organisation meets the following criteria:

The lead applicant must be based within Wales
All activities should clearly demonstrate a benefit to Wales
Applications should clearly demonstrate a fit with one or more of the four thematic areas
Applicants with prior experience of delivering grant funded activity from the Wales and Africa Programme should demonstrate the impact of this project and any lessons learned
Individuals cannot apply; however, they may apply through a host organisation, the grant agreement will be held with the organization and no direct payments will be made from the Wales Africa grant scheme into an individual's bank account
All relevant purchases to be made with Wales and Africa grant scheme funding will consider ethical and Fair Trade criteria

Applications are open to constituted organisations in Wales, including:

Constituted group
Registered charity
Community Interest Company
Charitable Incorporated Organisation
Company limited by guarantee
Private limited company
Community Council
Town Council
Local Authority.
For more information, visit WCVA.