Deadline: 30-Sep-20
The San Bruno Community Foundation has launched a call for applications for the Community Grants Fund 2020.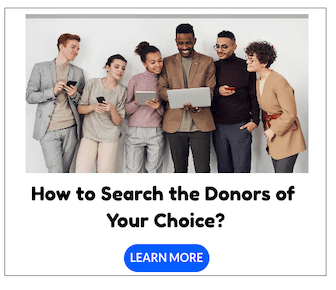 This responsive grantmaking program allows local community groups to apply for grants of up to $25,000 to support new or existing programs that benefit the San Bruno community. Such programs may include, but are not limited to, racial equity and social justice programs as well as programs addressing community needs related to COVID-19.
Funding Information
The Foundation has the discretion to determine the amount of each grant in connection with the Community Grants Fund. Grants to an organization will not exceed $25,000 in a grant cycle.
the Foundation plans to award multiple grants totaling $300,000 at the end of 2020 for programs taking place in 2021.
Funding Priorities
Applications must be for programs that benefit the San Bruno community and fall within one of the Foundation's focus areas:
Publicly owned community facilities
Community health and safety
Sports and recreation
Youth activities
Public spaces, parks, and open space
Community building
Human and social services for all
Economic vitality
Intra-San Bruno transit
Healthy, stable, and affordable housing
Eligibility Criteria
The Community Grants Fund is generally open to the following types of organizations that engage in activities to benefit the San Bruno community:
501(c)(3) public charities
501(c)(4), 501(c)(5), and 501(c)(6) organizations that meet the public support tests described in 509(a)(2)
Governmental units that are described in 170(b)(1)(A)
Ineligibility Criteria
Notwithstanding the list above, entities not eligible for Foundation funding include 509(a)(3) supporting organizations, 509(a)(4) organizations organized and operated exclusively for testing for public safety, political organizations, organizations that the Foundation is prohibited by law from funding with public funds such as religious institutions and private schools, and organizations that unlawfully discriminate in violation of state or federal law, including on the basis of race, ethnicity, nationality, gender, disability, sexual orientation, gender identity, age, or religion.
Individuals are not eligible to apply for grants in connection with the Community Grants Fund
Eligible Activities
The Foundation offers two types of grant funding:
Programmatic Support (including one-time projects, ongoing programs, or capital projects)
Capacity-Building Support (to assist Applicant Organization in carrying out its mission more effectively)
The Foundation will not directly fund the following: (1) existing deficits, (2) direct contributions to restricted endowments, (3) lobbying or political activity, and (4) religious activity that government agencies are legally prohibited from funding.
Criteria
Grant Applications will be evaluated on a variety of factors, including but not limited to:
Benefits of the proposed program to the San Bruno community
Proposal's alignment with one of the Foundation's focus areas
Program methodology and budget
Requested grant amount in relation to the anticipated community benefit
Organization's track record, stability, and financial health
For more information, visit San Bruno Community Foundation.
For more information, visit https://www.sbcf.org/grant-application