Deadline: 10-Aug-22
The Global Environment Facility (GEF) has launched the Seventh Operational Phase of the Small Grants Programme (SGP).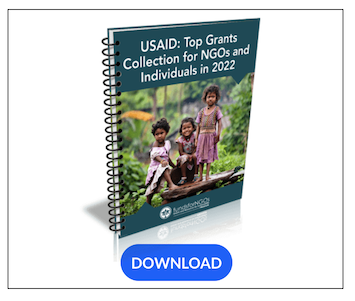 The Programme aims to enable communities and organization to take collective action for socioecological resilience and sustainable livelihoods for local and global environmental benefits. It will provide financial and technical support to local communities, non- government organizations (NGOs), community-based organizations (CBOs) and civil society organization (CSOs) mostly in poor and often remote areas for initiatives that conserve and restore the environment while enhancing people's livelihoods and well-being.
Under the overall guidance of Ministry of Environment, Forest and Climate Change (MoEF&CC) and United Nations Development Programme (UNDP), The Energy and Resources Institute (TERI) is implementing the GEF Seventh Operational Phase of the Small Grants Programme (SGP-OP7) in India.
Objectives
The objectives of the assignment are as follows:
To coordinate with relevant stakeholders (CBOs, State, District and Block administration, line departments, elected representatives, local communities, academia, public and private corporates and entrepreneurs) to ensure achievement of the expected outcomes under Small Grants Programme (SGP-OP7) in the focus landscape North-East/Central Semiarid/Indian Coast.
To conduct baseline assessments for the landscape, review and update comprehensive landscape strategy for the implementation phase of the project in consultation with relevant stakeholders.
To provide technical guidance and build capacities of community-based organizations (CBOs) for the development of proposals and implementation of small grant projects; and to establish linkages of CBOs with other enabling partners to ensure the expected outcomes of the SGPOP7.
Facilitate linkages with public and private sector to generate additional resources as cofunding for community grantees.
Support establishment of market linkages including certification, labelling/branding of community-based products.
Monitor and evaluate activities undertaken by community grantees (funded under the project) in the focus landscape to achieve the desired outputs.
Estimate and quantify the pressure on natural resources in pre project scenario and reduced pressure on natural resources in post project scenario based on the expected outcomes of the SGP.
Prepare monthly, quarterly progress reports and present to National Host Institution (NHI) on regular basis.
Identify best practices from the community grant projects for upscaling; and document the same for knowledge dissemination and information sharing.
Reporting, documentation of the project success, achievements, learnings and submit report to the NHI.
Funding Information
The organization should have undertaken at least 3 projects in the focus landscape of value more than or equivalent to INR 30 lakhs in the last 5 financial years ending at FY 2021-22.
The Applicant Organization shall have received a minimum of INR 5 (five) Crores per annum from project grants during each of the 3 (three) financial years preceding the Proposal Due Date. For the avoidance of doubt, project grants hereunder refer to fees received by the applicant organization for providing advisory or consultancy services as well as implementation of project activities. Organization must provide CA certified provisional financial statements for last 3 years.
Eligibility Criteria
The NGO/CSO/CBO should be registered as a trust/society in India. The organization must have a minimum of 15 years of experience. Registration documents of the NGO to be submitted.
The vision/ purpose/ mandate/ mission, which drives the organization, to be submitted. The aims and objectives must not in any way be in conflict with the objectives of the SGP Project.
Last 3 years returns of IT (mandatory) and FCRA (if applicable) to be submitted.
The organization does not use any donations raised through the project for political or religious activities or programmes. An affidavit from the organization to be submitted.
Latest Annual Report to be submitted.
Organizational Experience

NGO should have signed up in the DARPAN portal of NITI Aayog and should have a valid unique ID with updated details.
The organization must have at least 15 years of experience working on community-based programmes in the field of environment, climate change, biodiversity conservation, land degradation neutrality & sustainable development in different agro-climatic zones and subject areas mentioned in the project brief.
The organization should have presence in focus landscape i.e., North-East (Assam and Meghalaya) / Central Semi-arid (Madhya Pradesh) / Indian Coast (Maharashtra and Tamil Nadu). (Proof of the office in focus landscape/ respective State to be submitted).
The organization should have experience of working closely with the government in the focused landscape. List of such projects of value more than or equivalent to INR 30 lakhs in the last 5 financial years ending at FY 2021-22 should be submitted.
The organization should not have been in any ineligible list by any Government or UN agency in the past. (Confirmation from the NGO to be submitted.)
For more information, visit https://m.facebook.com/story.php?story_fbid=pfbid0UrD2ngLJF4AmHKV5kmzcmSWaXFaDpqZYWQLXA9GUJbskZ8ccNHoW4hsJuGxBvxrhl&id=103217612450810