Deadline: 01-Sep-21
SGP Indonesia is a Small Grant Program in Indonesia which is a collaborative program at the Southeast Asian level between The ASEAN Center for Biodiversity (ACB) and the Government of Indonesia through the Ministry of Environment and Forestry (KLHK) cq. Directorate General of Natural Resources and Ecosystem Conservation (Directorate General of KSDAE).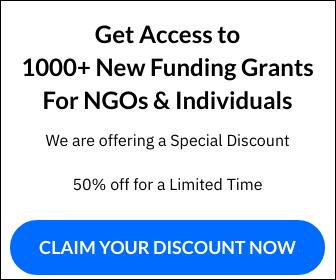 Call for
Proposals
for the SGP Indonesia Small Grant Program Cycle 3, focuses on the theme of Biodiversity Conservation including strengthening national park co-management AND Community
Livelihood
Improvement Programs including Ecotourism.
SGP Indonesia invites all
Civil Society
Organizations
in Indonesia to submit proposals in the form of
funding
support for Small Grants for Conservation Programs and support the livelihoods of communities around the ASEAN Heritage Park (AHP) in Indonesia, particularly in Gunung Leuser National Park (TNGL) and Way National Park. Kambas (TNWK).
Thematic Areas
SGP Indonesia Small Grant Recipients are expected to be able to align the objectives of the activities submitted with eight theme areas that have been agreed upon by the Ministry of Environment and Forestry and the ACB, namely:
National Park Management
Habitat and Species Management
Law Enforcement
Community Empowerment
Wildlife Research and Monitoring
Community Outreach and Awareness
Ecotourism
Development of Sectoral Policy
Categories
Strengthening Management Capacity: SGP Indonesia strengthens the capacity of national park management through the establishment of multi-stakeholders, planning processes, development of participatory management models, zoning, knowledge documentation reporting.
Law Enforcement: SGP Indonesia will provide support for road checkpoints, ranger stations, regular patrols, community patrols, database strengthening, cross-border meetings, and training related to surveillance and law enforcement.
Habitat and Species Conservation: SGP Indonesia supports forest fire control, ecosystem restoration, reforestation, removal of invasive species, special protection for the preservation of superior species, & training that supports habitat conservation.
Community empowerment: SGP Indonesia will support capacity building of facilitators, training, village land use planning, development of village regulations, capacity building & community livelihoods around the National Park area.
Funding Information
Total grant of EUR 847,170 awarded to civil society organizations working in Gunung Leuser National Park and Way Kambas National Park and passing each stage of the selection.
Small Grants will be awarded between EUR 20,000-100,000, or equivalent to Rp 300,000,000 – 1,500,000,000, with a working period of 6-12 months.
Eligibility Criteria
Small Grants are accessible to local or nationalCivil Society Organizations that in the form of a Foundation / Association or College / Research Institute that has have:
Memorandum of Understanding (MSP) with the Directorate General of Conservation Natural Resources and Ecosystems (Directorate General of KSDAE) Ministry of Environment and Forestry (KLHK); or
Cooperation Agreement with TNGL Big Broom / TNWK Broom; or
Letter of Recommendation from the Head of the TNGL Big Broom / TNWK Broom during the process submission of the Cooperation Agreement.
For more information, visit http://sgp1idn.grantmanagement.penabulufoundation.org/panggilan-proposal-hibah-kecil-siklus-3/