Deadline: 16-Dec-21
The Irish Youth Foundation, in partnership with a new corporate partner, is providing grants through its Skills & Employability Fund 2021 to fund not for profit, voluntary and charitable organisations supporting young people experiencing disadvantage nationwide.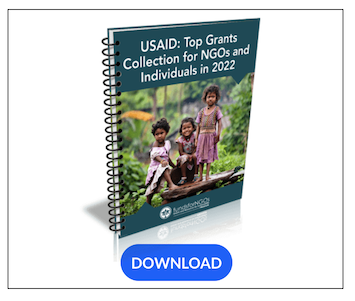 Objectives
This fund will offer grants to projects and programmes that support young people who are currently not in education, training or employment to successfully transition into skills based opportunities, mentorship opportunities, further learning opportunities and employment opportunities.
The fund will have a strong focus on, but is not limited to, those who do not want to return to formal education but are eager to join the work force, and are lacking the technical and personal skill set to gain meaningful employment. The partnership will address the following key issues facing these young people:

A lack of basic technical skills e.g. formal skills training
A lack of relevant life skills e.g. CV preparation, interview technique, self esteem

They will address these challenges by channelling funding to projects and programmes nationwide which are successful in enhancing these skills.
The fund will support organisations working with young people in the Republic of Ireland aged between 15-24 years.
Funding Information
Awards of up to €5,000 and €10,000 will be available.
Eligibility Criteria
To be eligible the applying organisation must;
Work with young people aged between 15-24 years old
Be a registered not-for-profit or charitable organisation
Have a bank account set up in the name of the organisation
Be registered in the Republic of Ireland and active in Ireland for the past 12 months
Have a child protection policy in place
Term and conditions of funding
In addition to the funding eligibility criteria as outlined all applicants must meet the following criteria.

The organisation must provide a copy of their annual audited accounts/end of year accounts (via link to benefacts on the online application)
The organisation must provide a reference where requested
Successful awardees must be willing to share photos of their project, be willing to do media interviews and speak at events

GDPR

IYF will hold the organisation and project details which you submit with your application form so that they may inform you of future funding applications. They will only share this information with the third parties administering the application and selection process, unless they agree otherwise with you

Please note

Late applications will not be accepted
By sending in your application, you accept these terms and conditions. If you do not comply with these terms and conditions, you may be disqualified and may have to return any award granted. In the event that an award is not accepted, or an award is revoked, the Directors may select an alternative awardee

Note on Costs eligible for funding

The fund will cover costs associated with running programmes, such as buying materials, venue hire, facilitator costs etc
The fund will not cover new salary costs, but may be used to enhance the hours of existing employees
The fund will not support research costs.
For more information, visit https://iyf.ie/skills-employability-fund/