Deadline: 31-Jan-23
The UN Women Multi-Country Office (MCO) – Caribbean, seeks to partner with a Non-Governmental Organization (NGO) to provide support to women's rights groups, CSOs, and relevant stakeholders through the coordination of actions aimed at increasing opportunities and support to women's rights groups to share knowledge, network, partner and jointly advocate for Gender Equality and the Empowerment of Women (GEWE) and ending violence against women and girls (VAWG), including family violence, at sub-national, national, regional and global levels.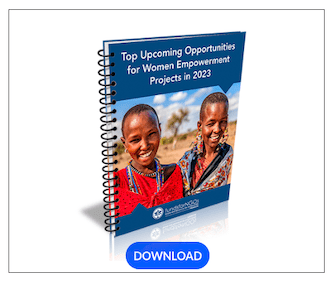 Pillars
The key pillars of the Spotlight Initiative include:

Pillar 1: Laws and Policies
Pillar 2: Institutional Capacities
Pillar 3: Social Norms and Behaviours
Pillar 4: Services
Pillar 5: Data Availability and Utilisation
Pillar 6: Women's Rights Groups, Autonomous Social Movements and CSO.
Funding Information
Support the integration of grassroots organizations, rural CSOs and CBOs in South-South discourse (USD 25,500)
Duration: The expected duration of this partnership is from 14th February 2023 – 31st August 2023.
Competencies
Technical/functional competencies required;

Responsible Party must be a Registered Non-Governmental Organization.
At least 3 years' experience implementing initiatives on human rights, community development, gender equality and women's rights, including the elimination of violence against women and girls.
At least 3 years' experience working within communities and with key and vulnerable stakeholders
At least 3 years' experience hosting conferences, sensitization or capacity-strengthening sessions on human rights issues, gender equality and violence against women.
At least 3 years' experience working in Jamaica

Other competencies, which while not required, can be an asset for the performance of services

Previous experience working with the United Nations.
For more information, visit UN Women.