Deadline: 31-Jul-20
Applicants are now invited to submit applications for the Children's Fund 2020 Grant program.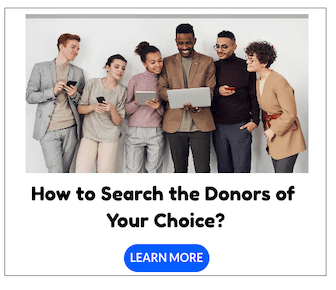 Funding Priorities
In keeping with the mission, Children's Fund seeks to invest in organizations and programs that benefit San Bernardino County vulnerable youth primarily in the following areas:
Prevention of child abuse
Early intervention
Homelessness
Substance Abuse
Social and personal development
Eligibility Requirements
To qualify for funding from Children's Fund, an organization must:
Be a 501 (c)(3) non-profit organization, school or government agency.
Serve vulnerable youth within San Bernardino County. "Vulnerable" youth are those living in households below the federal poverty guidelines and referred by an agency of the County, such as but not limited to the Sheriff's Department, Probation, Public Health, or Behavioral Health where an intervention is needed.
Have a record of outstanding service in effectively and efficiently delivering programs and services that improve the lives of vulnerable children.
Serve vulnerable children's needs in the areas of prevention of child abuse, early intervention, homelessness, substance abuse and social development of youth.
Deliver services which positively impact the lives of vulnerable children, both short and long-term.
Promote cooperation/partnership with other organizations.
Funding Restrictions
Children's Fund generally does not fund:
Operating organizations in existence less than two years
Annual membership or affiliation campaigns, dinners or special events
Debt retirement or operating deficits
Grants to individuals
Organizations that further political doctrine
General operating or administrative costs
On-going support beyond initial investment or consecutive year funding with exception of programs sponsored by County Agencies based upon the approval of the Program Committee and/or Board of Directors
Program Grant Proposal Components                                                                                           
Qualified organizations should submit a program proposal that addresses:
The organization description and history: Please include the name of your organization, your mission, and a brief description of the organization history.
The statement of need: Explain what need(s) will be met by your project, including: a description of the target population and geographical area, appropriate statistical data, and several concrete examples.
The program description: Explain briefly how you plan to meet the described need. Please indicate if the program is based on an evidenced-based model. Please include: major program activities, referral methods, total number of children to be served, and past program successes.
Key project staff: Please list names and titles of team members responsible for delivering program outcomes.
Evaluation information. Please describe the program evaluation approach including intended outcomes, qualitative and quantitative data to be tracked and reported, and if an outside evaluator will be utilized. Is there an evidence-based model which uses a similar program evaluation?
Program budget: Please offer details of what the requested funds will provide as well as the total cost per client.
Other funding. Identify funding already secured or sources being approached for support of this project.
For more information, visit https://www.childrensfund.org/apply-for-grant