Deadline: 21-Aug-21
Applications are now open for the EnergySpin Business Accelerator to share ideas and trends and developed into a multi-corporate accelerator program, supporting startups to grow, connecting them to corporates, and helping them to challenge the status quo of the industry.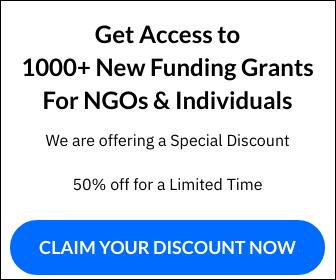 EnergySpin believes in a clean and sustainable future. And that is why it wants to help startups and enterprises reach their goals, and together build a world, where clean and affordable energy is provided for everyone.
Energyspin is a growth program for startups seeking international growth. It is a ten-week-long accelerator program including company-specific training for business growth planning, product development, commercialization, financing, and marketing.
After the program, EnergySpin offers the startups participating in the program an opportunity to continue to use the co-working space and services for an additional three months. Their team will continue to work with you to develop your business and customer relations and introduce you to service providers and new partners.
EnergySpin and its partners are able to invest in the most promising companies taking part in the program up to 1 Million €. EnergySpin invests in the most promising companies at the end of the Accelerator Program. They believe long-term alignment with companies is the only way to build great value, and the 10-weeks program is the best way to establish such alignment.
First, EnergySpin wants to help its portfolio companies to find the right path, and when they do, EnergySpin can financially commit to helping them reach the next milestone.
Benefits
Workshops
Mentoring
Individual Coaching
Piloting / Testing
Networking
Investment Opportunities
Unique Industry Cluster
International Collective
What can I expect from the program?
EnergySpin is part of your team. They don't just advise you, they work with you shoulder to shoulder each and every day to build successful stories. At EnergySpin, the goal is to get you to launch your idea to the world.
The accelerator offers startups the chance to present their use cases to its corporate partners, who are open for possible pilots, PoCs, and other forms of cooperation. The program also includes mentorship by international executives and serial entrepreneurs, workshops focused on going from minimum viable product to minimum meaningful product, organizing of financing, assistance, and connections within marketing and international product distribution and other startup and industry-relevant topics.
EnergySpin's corporate partners will be with the startups from the beginning of the program to help with technology, market insights, distribution, and more.
What are you looking for?
EnergySpin is looking for companies that are solving real problems in the energy business. EnergySpin selects companies based on the team, idea, and the potential to disrupt global industries.
EnergySpin tries to assess the founders' ability to interact and benefit from interactions with the partners, mentors and community. Ultimately, EnergySpin looks for companies that have strong potential for collaboration with one or more of the corporate partners, and which can benefit from the platforms, distribution channels and expertise that partners provide.
Eligibility Criteria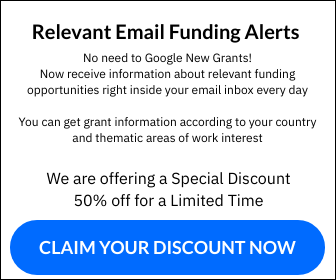 All startup companies in the energy sector are welcome to apply, as well as startup enterprises in fields linked to the energy sector, such as digitalization, IoT, cybersecurity, and gamification, including smart grid, power optimization, renewables.
For more information, visit https://connect.startus.cc/energy-spin-accelerator/