Deadline: 07-Aug-21
The United Nations Office for Disaster Risk Reduction (UNDRR) – Regional Office for Arab States is seeking proposals for the 2021 Promoting Community Engagement and Participation in Disaster Risk Reduction (DRR) Action in Arab Region to strengthen the inclusion of civil society in the design and implementation of DRR and resilience policies and practices.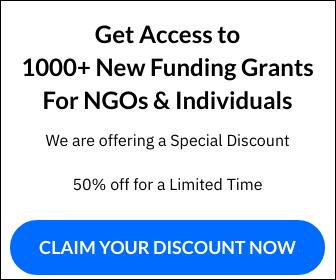 Purpose: This project will promote an inclusive, people-centered and multi-stakeholder Disaster Risk Reduction approach through strengthening partnerships and collaboration between governments, local and vulnerable communities and civil society.
Activities
Identification of 2 local communities at risk in each of the identified countries; one rural and one urban with diversity in risks.
Develop hazard & vulnerability mapping for the selected risk areas based on disaster data collected from official sources.
Conduct Personal Interviews with community leaders and actors.
Organize focus groups for targeted population at risk (local authorities, NGOs, Women, Youth, IDPs and People with disabilities).
Develop a report highlighting assessment findings and profile of each community.
Develop a final regional report with recommendations and conclusions to inform future development of community-based local resilience action plans.
Conduct workshops on the topic of Local Resilience Planning (2 multi-stakeholder workshops in each country) aiming to discuss assessment and surveys' findings as well as determine the outline and priorities of the local resilience action plans including potential opportunities, recommendations and proposed resilience priority actions.
The maximum amount requested from UNDRR for the implementation of this project cannot exceed 45,000 USD.
The duration of the proposed project cannot exceed 2 months.
Outputs
A community-based resilience assessment at the local level conducted for 2 pilot communities in each of the five identified countries (Egypt, Lebanon, Jordan, Morocco, and Yemen), which shall inform the development of inclusive, multi-stakeholder local resilience action plans.
Local-level baselines established for the 2 local communities in each of the five countries (Egypt, Lebanon, Jordan Morocco, and Yemen).
A regional report with recommendations on addressing the gaps in existing DRR approaches with a focus on factors of inclusion to inform the development of community-based local resilience action plans.
Criteria
The proposal should include a number of workshops on local resilience planning in person / via video conference. A Monitoring and Reporting plan should be submitted with the proposal.
Applicants are required to indicate a plan for implementation, taking into consideration challenges created by the COVID-19 pandemic.
For more information, visit https://www.undrr.org/vacancy/2021-008-call-proposals-promoting-community-engagement-and-participation-drr-action-arab