Deadline: 30-Sep-21
The Kingdom of the Netherlands is pleased to announce Call for Concept Notes on Investing in the Rain-Fed Agriculture that aims to target the development of smallholder farmers in rain-fed agriculture for the Darfur region and South Kordofan State. They intends to fund a four-year food and nutrition security program in Sudan.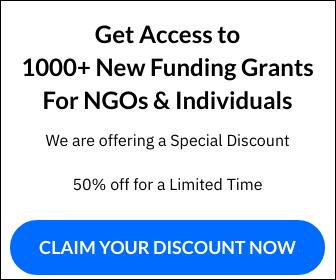 The Embassy, therefore, invites organizations interested in implementing such a program to submit a concept notes. The Embassy will evaluate and compare the concept notes against the criteria set forth. Concept notes that do not meet the criteria set to a satisfactory level will be rejected and will not be considered further.
Objectives
The overarching objective (impact) that the Minister is pursuing with this call aiming at supporting a four-year bilateral food and nutrition security program is to contribute to household food and nutrition security and sustainable, resilient, and fair economic development of smallholders and SMEs in the rain-fed agriculture areas in West of Sudan.
To achieve the overall objective, a theory of change needs to be developed that indicates how the following change will be realized, the underlying assumptions need to be verified, and if necessary, adjust the outcome and output indicators accordingly: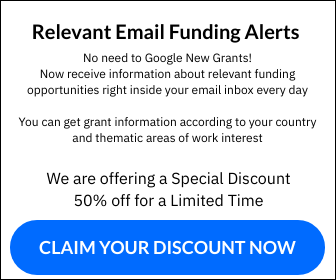 From low productivity levels to sustainable increased production and income for (female, young) smallholder farmers and (female-headed / youth-led) agro-SMEs in rain-fed agriculture areas.

Key outcome indicators

Small-scale food producers (male/female/young) have doubled their productivity and income.
Number of small-scale food producers (male/female/young) who have become more resilient to climate and other shocks.
Number of hectares of land (disaggregated for agriculture and grazing) where sustainable agro ecological practices and efficient water use have been instituted.
Number of people for whom more and better food has become available.

Key output indicators

Number of small-scale food producers (male/female/young) reached directly with activities (technologies/products/services) designed to raise productivity and income.
Number of farmers' groups/organizations/cooperatives, and total number of member beneficiaries, supported.
Number of hectares of farmland (disaggregated for agriculture and grazing) directly reached with activities (technologies/products/services) aimed at increasing ecological sustainability.

Agri-businesses have taken a more inclusive approach in terms of partnerships, supply contracts, and value chain development with smallholders and agro-SMEs in rain-fed areas.

Key outcome indicators

Number of companies engaged in inclusive agribusiness.
Number of strengthened farmers'/ workers'/ entrepreneurs'/ traders' organisations for a sustainable local business climate
Number of companies with a supported plan to invest, trade or provide services (Dutch/ non-Dutch; male/ female; youth).
Numbers of links created by large agribusinesses with agro-SME's.

Key output indicators:

Number of direct jobs supported in individually supported SME by private sector programs (male/ female; youth)
Amount of mobilized private finance (million EUR).

A more conducive environment for smallholder farmers, agro-SMEs and agribusiness to benefit from economic partnerships

Key outcome indicators:

Number of reforms/ improvements in major (inter)national FNS policies/ laws/ regulations.
Number of people (male/female/young) that enjoyed (more) secure land use.
Number of (inter)national institutions that contributed to improved (sub)national land governance aspects.
Number of farmers that adopted new knowledge and/or technologies.
Number of FNS-relevant knowledge institutions that perform better.

The interconnection between the different outcomes can be shown, quantitatively, using the percentage of beneficiaries reached who profit simultaneously from several different effects, and qualitatively, by explaining the significance of these cumulative effects and sustainability elements. These two measures can serve as a proxy for the synergistic effects that can contribute to transformations towards sustainable and resilient food systems.
Eligibility Criteria
Any capable institution of any nationality is eligible to apply. This can be  a profit or not-profit private or public company, or an NGO, an International Organization, as single applicant or on  behalf of a consortium of organizations. Preferably applying organizations have prior experience  in Sudan,.
Having a proven track record in the required field, either based on the organization's history of interventions or the individuals that will be working on the proposed program. This also apply on other consortium partners.
Applicants or consortium lead partners with their consortium partners must implement the project themselves and not simply act as an intermediary channel to provide financing to other implementing parties or subcontract those to execute most of the work.
The program implementation will be carried out at the responsibility of, and at the risk of the applicant or consortium lead partner to whom the grant or contribution will be awarded.
The proposed activities must be only implemented in Sudan. Basically, in the Darfur region and South Kordofan State.
The applicant or consortium lead partner must enclose references (project summary sheets) to six different contracts with the concept note. It must be apparent from the reference contracts as a whole that the applicant or consortium lead partner has the following competencies:
Building sustainable, inclusive, and resilient food systems in Africa;
Sustainable smallholder farming improvements in rainfed agriculture regions (including integrated  water and soil management by local communities);
Financial and operational management of a challenge fund or similar financing instruments;
Promoting employment and income generation for rural youth and women as well as working on gender transformation
Monitoring, evaluation, and learning systems as part of adaptive management of projects and programs under fragile social and economic conditions.
The five competencies must appear at least once within the overall six reference contracts provided. Where the applicant or consortium lead partner relies on a contract that is not yet fully completed, only results actually achieved during the course of the contract will count. The end date of the references must lie not earlier than three years prior to the concept note submission deadline for this call. A contract may therefore have started more than three years ago.
When verifying the  applicant's or consortium lead partner's statement, the Embassy reserves the right to request further information from the other contracting authorities as to whom the service was performed.
Applicants, or consortium lead partners located outside the EU, should be aware of the following. When selected contingent to competencies and the selection criteria, they must unconditionally accept the 'contribution agreement' and its obligations as a contractual modality. The application that contains a reservation concerning one or more contractual conditions or terms will be considered a 'Tender Subject to Conditions' and will not be processed.
If the selected applicant, or consortium lead applicant is located within the EU,  a grant decision will be used, and the Dutch General Administrative Law, the MOFA grant law, the MOFA grant decree and the MOFA grant regulations 2006  will be applicable.
The costs that are needed to hand in an application are for the applicant.
For more information, visit https://www.netherlandsandyou.nl/latest-news/news/2021/08/30/sudan-fns-call-for-concept-notes