Deadline: 31-Jan-22
The United States Agency for International Development (USAID) is seeking applications for a cooperative agreement from qualified entities to implement the Supporting, Mobilizing, and Accelerating Research for Tuberculosis Elimination (SMART4TB) program.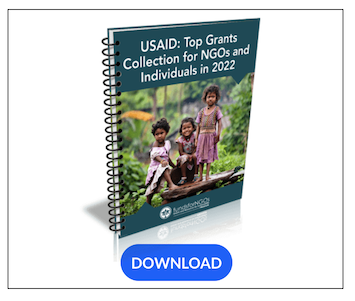 Supporting, Mobilizing, and Accelerating Research for Tuberculosis Elimination (SMART4TB) will support research to evaluate approaches, interventions, and tools, including tuberculosis diagnostic tests, new tuberculosis treatment regimens and vaccines, to improve the detection, prevention, and treatment outcomes of tuberculosis. The geographical focus of this project is primarily the USAID's TB priority countries and the Global Fund technical assistance countries.
Goal:

SMART4TB will be a global leader in the evaluation of new tools and approaches that accelerate the detection, prevention and treatment of TB, Drug-resistant Tuberculosis (DR-TB) and TB infection.
Objectives
Evaluate new too

ls and approaches to accelerate the detection of drug susceptible and drug resistant TB disease and TB infection.

Supporting clinical trials to evaluate safety and efficacy of new drugs in treatment regimens combinations for the treatments of TB.

Conducting operational research to improve the performance of TB programs by targeting health system challenges, socioeconomic, behavioral, and other determinants of TB.

Develop and Evaluate innovative concepts and practices to interrupt tuberculosis transmission.

Conduct operational research / clinical implementation and epidemiological studies to inform the introduction of new TB Vaccines.

Strengthen research capacity of local entities and actively involve local communities / civil society groups in research activities.

Support disseminatio

n and translation of research findings into policy.
Funding Information
USAID intends to award one Cooperative Agreement pursuant to this notice of funding opportunity.

Subject to funding availa

bility and at the discretion of the Agency, USAID intends to provide $ 200,000,000 in total USAID funding over a five (5) year period.

The anticipated peri

od of performance is five years.

The estimated start date will be July 2022.
Eligible Countries
Afghanistan, Bangladesh, Burma, Cambodia, Dem. Rep. Congo, Ethiopia, India, Indonesia, Kenya, Kyrgyz republic, Malawi, Mozambique, Nigeria, Pakistan, The Philippines, South Africa, Tajikistan, Tanzania, Uganda, Ukraine, Uzbekistan, Vietnam, Zambia, Zimbabwe.
Eligibility Criteria
Eligibility for thi

s NOFO is not restricted.

USAID welcomes applications from organizations that have not previously received financial assistance from USAID.
Faith-based organizations are eligible to apply for federal financial assistance on the same basis as any other organization and ar

e subject to the protections and requirements of Federal law.
For more information, visit https://www.grants.gov/web/grants/view-opportunity.html?oppId=336748