Deadline: 23-Nov-20
The Tandem programme for cultural exchange is looking for 20 cultural managers and civil society activists from Egypt, Jordan, Lebanon, Morocco, Sudan, Tunisia, and from Libyan initiatives and collectives displaced in these countries, to join the second round of Tandem 360°.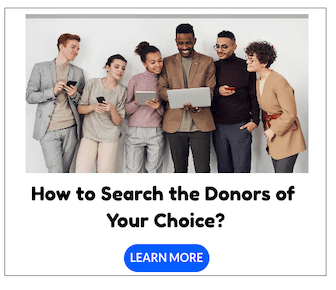 Tandem 360° aims to establish vital ecosystems as an enabling environment for political, social and economic inclusion of young people across the MENA region. The programme encourages cultural managers and civil society activists to participate in the local political, social, cultural and political processes, supporting peer-to-peer learning and exchange between various organisations from different disciplines and regional backgrounds.
Participating organisations will get a chance to connect with change-makers across the region. In the spirit of 'Doing-it-together', the one-year programme offers a space to experiment with multidisciplinary project ideas, ecosystem mapping and inventive approaches to create change through culture.
Tandem 360° allows cultural professionals from many different disciplines to acquire skills required for ecosystem mapping and engaging in long-term partnerships. The Tandem process provides hands-on possibilities for getting real insights into diverse cultural scenes. Participants gain practical experience by collaborating within rapidly changing fields in their regions.
Tandem believes that the burning cultural and social questions of times can be addressed much more creatively and effectively through inspiring learning experiences when working with new organisations and across new localities. They believe these experiences can contribute to increasing empathy, building resilient civil society actors and shaping a common future. The vision is to see strong networks of creative communities and change-makers emerge from this programme and to support their community impact.
Tandem offers:
Mutual 12-day work visits at your Tandem partner organisation;
4 Tandem network and training meetings with moderated peer-to-peer learning sessions and input by experienced trainers;
Methods and Tools for professional and organisational development;
Ongoing expert advice for the development of the cross-border collaborations;
Start-up funding of EUR 7,500 for a pilot project to develop in collaboration with your Tandem partner;
Being part of a network of more than 400 cultural activists across Europe and its neighbouring region.
How does it work?
Within each Tandem programme, participants form cross-national partnerships of two, aka tandems. These Tandem partners organise working visits to each other's' cities and develop a joint pilot project which serves as a space for mutual learning and engagement.
Throughout the year, participants meet for networking, workshops and peer-to-peer exchange. At the end of the project there is a final presentation and the opportunity to connect with the growing Tandem network. The programme acts on different levels, offering professional development to individuals, as well as supporting organisational change processes through ecosystem mapping and creating a space to experiment with innovative ideas.
Eligibility Criteria
Independent cultural NGOs, non-hierarchical and open-minded public institutions or civil society initiatives which are well rooted in a local community and have an established professional network.
are based in Egypt, Jordan, Lebanon, Morocco, Sudan, Tunisia (including Libyan initiatives and collectives displaced in these countries).
You should have the organisational and financial capacity, ambition and experience to engage in a one-year intensive international programme, as well as be ready to commit to providing sufficient work time of one employee in the organisation.
For more information, visit https://bit.ly/2HCJBl1