Deadline: 17-Oct-22
The Community Foundations Northern Ireland is seeking applications for its Ann McGeeney Fund.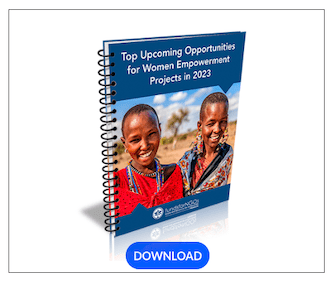 Funding will be available to local community organisations that are planned and run for the benefit of refugees and asylum seeker communities in Northern Ireland to support integration into society.
Focus Areas
The Fund welcomes applications from community and voluntary groups that address the following areas:
Integration of ethnic minorities into communities with special emphasis on women within these communities
Initiatives can include providing support to host communities in building social connections witharriving refugee families and refugees already residing within the areas.
And/or providing activities to arriving families and refugees already residing within the areas above, helping them build social bridges with the host community.
Funding Information
Grants will be available ranging from £1,000 to £2,000 for projects taking place within a 12 month period.
What they will fund?
Funded activities will:
Be open to, and of interest to, reunited refugee families and refugees residing in Northern Ireland Community activities such as those listed below will be funded (for guidance only):
Eligibility Criteria
The fund is open to organisations with charitable purposes only.
It is envisaged the organisations will be 'host community' organisations i.e. predominantly run or attended by long term UK residents. It is also possible for organisations to be 'refugee community' organisations with an aim to include 'host communities' in their activities.
The funding will help those organisations support long-term integration, develop opportunities to contribute to community by reducing barriers and creating social connections.
Ineligible
The Ann McGeeney Fund will not support
The Foundation will not fund organisations or activities which promote causes that are contrary to their purposes. Causes and activities that are contrary to their purposes including, but may not be limited to, those outlined in their investment policy. They will not therefore fund organisations or activities which they determine are linked to the promotion of armaments, alcohol, human rights abuses, tobacco or pornography.
Organisations based outside the UK. The project must be for delivery in Northern Ireland;
The advancement of religion. This includes organisations whose purposes include the advancement of religion;
The establishment of endowment of any school or institution providing further education within the meaning of the Education and Libraries (Northern Ireland) Order 1972;
The provision of assistance to any Housing Association within the meaning of the Housing (Northern Ireland) Order 1976;
Promotion of religious or political activity, including any flags and emblems that may deem to be associated with such;
CIC Companies Limited by Shares or CICs without an asset lock clause. Eligible CICs must have at least three unrelated committee members, and/or the majority of the committee unrelated.
Holidays or trips outside Ireland
Salaries
Running costs of large organisations
Applications from statutory organisations
Activities or initiatives which should be statutory obligations
Political parties
Contributions to capital project
For more information, visit Ann McGeeney Fund.
For more information, visit https://communityfoundationni.org/grants/the-ann-mcgeeney-fund/