Deadline: 1-Aug-22
The U.S. Embassy in Dushanbe, Tajikistan announces an Open Competition for organizations interested in submitting applications for projects that strengthen Tajikistan's financial sector via assistance to the National Bank of Tajikistan (NBT) and private-sector financial institutions.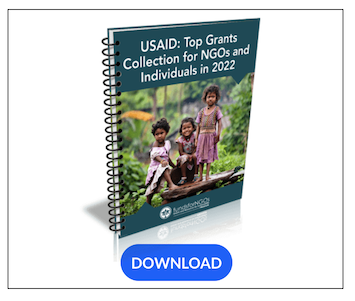 Objectives
Strengthen Monetary Policy and Risk Management Practices at the National Bank of Tajikistan to Promote Financial Stability.
Improve Government and Private Sector Anti-Money Laundering Compliance. Diversify Correspondent Banking Relationships.
Goals
Projects should pursue the overall goal to increase financial stability, integrity, and inclusion in Tajikistan.
Projects should be designed to achieve the following:

The NBT effectively uses the recommendations developed by the project to transition to an inflation targeting regime.
Internal methodologies developed in close coordination with the NBT lead to significant reduction of operational and financial risks.
The NBT develops new tools to better mitigate risks associated with credit default and reduces the percentage of non-performing loans issued by commercial banks.
The project assessment lays ground for future work on the introduction of credit cards in the financial sector.
Financial institutions develop necessary tools and attain skills to improve the reporting of suspicious transactions and maintain effective control systems.  Financial institutions are trained on AML/CFT tools to protect the financial system and mitigate risks.
The implementation of Smart Vision software improves the reporting and coordination of AML/CFT activities between NBT and other stakeholders.
Measures of Success
By the project completion date, the implementer will:

Establish a framework for the NBT's transition to an inflation targeting regime.
Develop internal risk mitigation methodologies for individual NBT departments.
Develop credit risk modules for the NBT's credit assessment system.
Assess opportunities for commercial banks to introduce credit cards, as well as appropriate regulatory frameworks for credit cards.
Establish recommendations for Tajik financial institutions to enhance compliance with FATF and AML/CFT requirements.
Enhance the capacity of Tajik financial institutions in compliance with FATF and AML/CFT requirements by delivering a series of related workshops.
Funding Information
Total Funding:  $962,812.00 (FY 2021 AEECA Funds)
Anticipated Number of Awards:  1
Period of Performance:  24 months
Type of Solicitation:  Open Competition
Activities
Assist the NBT's Monetary Policy and Research and Development Departments shift to an inflation-targeting regime.
Build the capacity of the NBT's Risk Analysis Division to manage operational and financial risks through the provision of technical assistance on the following topics:

Operational risks:

Developing an internal methodology for NBT units in operational risk management
Developing key indicators to gauge operational risks
Assessing the NBT's current risk models
Using the Value at Risk (VAR) method to assess operational risks
Developing quantitative models for assessing operational risks

Financial risks:

Creating stress-testing modules to quantify impact on balance sheets
Validating the NBT's current credit risk models
Using the CAR method to assess credit risks.
Establishing quantitative credit risk tolerances

Create credit risk models for the NBT's Financial Stability Department.
Assess opportunities for commercial banks to introduce credit cards, and propose appropriate regulatory frameworks for credit cards.
Conduct capacity-building activities for the NBT's International Reserves Management and Exchange Rate Policy departments on risk frameworks for security trading.  Work with these departments to implement Phase II recommendations on strengthening management processes and establishing strategic priorities.
Conduct AML/CFT capacity-building activities for financial institutions to strengthen the quality of suspicious transaction reports (STR) by reporting entities (REs).
Work with the Organization for Security and Cooperation in Europe (OSCE) to procure Smart Vision to strengthen Suspicious Transaction Reporting between commercial banks and the NBT.
Priority Region: Tajikistan
Eligibility Criteria
U.S. Embassy Dushanbe welcomes applications from U.S.-based non-profit/non-governmental organizations subject to section 501(c) (3) of the U.S. tax code; foreign-based non-profit organizations/nongovernment organizations (NGO); Public International Organizations; Foreign Public Organizations; private, public, or state institutions of higher education; and private companies.
Applications submitted by for-profit entities may be subject to additional review following the Merit Review Panel selection process.
Additionally, the Department of State prohibits profit to for-profit or commercial organizations under its assistance awards.
Profit is defined as any amount in excess of allowable direct and indirect costs.
For more information, visit U.S. Embassy in Tajikistan.
For more information, visit https://tj.usembassy.gov/nofo-increasing-financial-integrity-and-strengthening-financial-stability-and-inclusion-in-tajikistan/