Deadline: Ongoing
The Waterloo Foundation is seeking applications for its Small Grants Programme to support smaller organizations delivering development work at a smaller scale.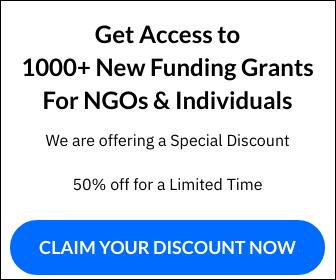 Grants will be prioritised for small UK charities led by committed individuals, especially those based in Wales, which are working to deliver projects in developing countries.
Eligible Fields
Funding Information
They do not accept applications for over £10,000 under our Small Grants Programme. The majority of their grants will be delivered over a one to two year period.
Longer-duration projects will be considered for bursary applications to enable the support of students throughout a specific stage of education.
They will consider applications from organisations with an annual income of less than £20,000 or that are newly established within the last 2 years; but in these cases we can only consider applications below £5,000.
Applicants' requests should always be in keeping with their organisation's annual income; we do not usually provide grants which total more than 25% of an organisation's annual income.
Small grants are usually provided as a one-off donation. In exceptional circumstances some organisations may be invited to reapply.
Eligibility Criteria
UK-based organisations only
Requesting under £10,000 in the field of:

Sexual and Reproductive Health; or
Nutrition; or
Education; or
Water, sanitation and hygiene (WASH)

Typically have an annual income below £300,000
Deliver projects at a local scale, for example supporting just one or a small number of communities, schools or groups
Tend to plan and deliver projects over a one-two year time frame
Can demonstrate successful project delivery and the ability to monitor project outputs and outcomes
Have waited at least 18 months since last unsuccessful application
For more information, visit http://www.waterloofoundation.org.uk/WorldDevelopmentApplications.html